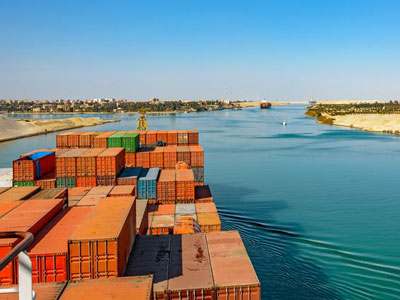 I am thrilled to be quoted in the Washington Post in an article "Why a ship stuck in Egypt threatens the economy in the United States". The hot news of the week is that a container ship got stuck in the Suez Canal and has created a pileup of ships waiting to pass through the canal (delaying $400 million an hour in goods). It has certainly brought up the issues of globalization and the impact of supply chain disruptions! Given the global nature of the supply chain, it will have a ripple effect throughout the globe on a supply chain that is already out of alignment (as there is a backlog of ships in the Southern CA ports, the Texas weather has created shortages in plastic and there are other pandemic impacts).
One Tip to Implement This Week:
No doubt about it. The supply chain is strategic and you should be thinking 4 moves ahead just to survive. If you want to thrive, you better be even more proactive. A few items of note to consider:
Changing customer behaviors:

25% of business will change MINIMALLY. Do you know what is changing with your customers so you can be valuable to them?

Changing customer conditions:

Find out what is going on in your customers' worlds. Different supply chain conditions are impacting different companies differently. What can you do to help?

Changing supply chain conditions:

What is happening in your end-to-end supply chain? If any "link" in your supply chain changes, it can have an effect throughout your supply chain.

Changing supply chains:

How should you configure your supply chain and manufacturing operations to best support future customer needs?
SIOP: If you aren't focused on implementing and /or continually refining your SIOP process (sales, inventory and operations planning), you will be left in the dust. It is vital to understanding how to successfully scale and be resilient to changing conditions.
Please keep us in the loop of your situation and how we can help your organization emerge above and beyond. Several of these types of ideas are included in our new eBook Emerging Above and Beyond: 21 Insights for 2021 from Manufacturing, Supply Chain & Technology Executives. Download your complimentary copy.