Typical Client Results
Use the links below to jump down to different sections on this page: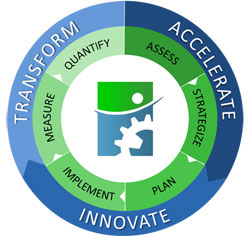 We are known for partnering with clients to achieve bottom line business results. We receive the most requests to….
Don't Listen to Us. Hear What Our Clients Say
Kelly Ford, Aerospace Executive
Chris Vansell, VP, Mission Rubber
Boake Paugh, CEO, West Coast Corporation
Brings Teams Together for Success
"Lisa successfully works across organizational lines to bring people together and bring significant projects to fruition. She articulates a clear vision and has a disciplined and organized approach to keep projects moving forward through many obstacles."
President, International Aluminum
Pragmatic & Big Picture
"Lisa is a consummate professional, supply chain subject matter expert, exceptionally well connected, pragmatic and never loses sight of the big picture. She always adds value to the conversation."
Consumer Product Group Strategist & Operating Executive, PepsiCo