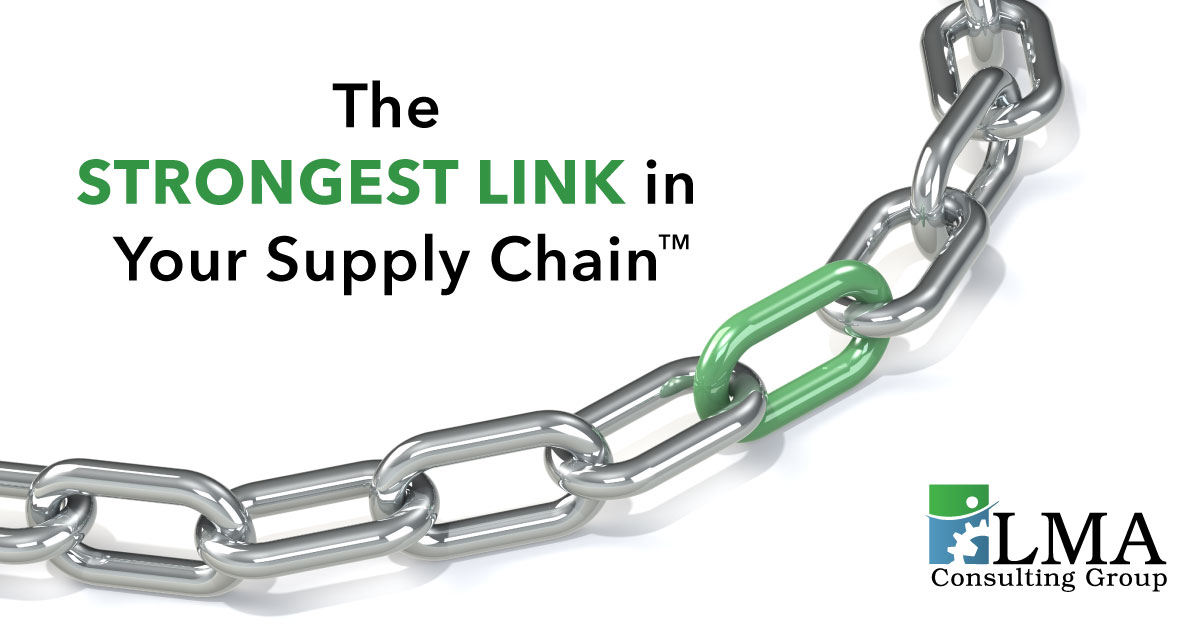 As our long-term newsletter subscribers and ProVisors (trusted advisor network) colleagues are aware, we have used the Strongest Link in Your Supply Chain" as our tag line for a decade or longer. However, it has never been more relevant than it is today! As has been proven through the pandemic and continuing supply chain disruptions, any company's performance is only as strong as the weakest link in their supply chain.
Every client has run into critical raw material shortages and/or extended lead times during the pandemic. For example, a building products manufacturer ran out of a few key materials, required to run 80% of their production lines. However, since they are proactive and innovative, they used a substitute material to minimize downtime and largely keep the lines running. An industrial equipment manufacturer was also proactive and took risk upfront and ordered critical materials and long-lead time items far ahead of required dates, and so although they experienced extended lead times, the impacts to their business was minimal. On the other hand, a consumer products manufacturer tried to run too close with inventory and when a key material was delayed, they experienced an outage on a key product until they could expedite delivery. No matter how each of these companies responded (or thought ahead), supply chain disruptions created volatility, at a minimum, to lost revenue and potentially customers, at a maximum.
Clients' customers have also experienced shortages which directly impacted the rest of their supply chain. For example, an insulation products manufacturer suffered lost revenue because their key customer couldn't receive enough copper to produce at the levels required to support their customers orders. Thus, the customer scaled back on orders until the copper arrived, impacting our client. Our client was in a tight spot because they had reserved capacity to support their customer, and sales were not coming through in the timeframes expected. Because they had limited storage space, they had to scale back production as well; however, they pursued additional storage space to help their customer prepare for a quick start when the copper arrived. This scaled back volume also impacted staffing, and so they had to pivot to keep the lines running while evaluating how to maintain people while not increasing inventory beyond a sustainable level. Of course, as production scaled back, this impacted the manufacturers' suppliers and so on. In essence, the weakest link (the copper supplier) created a ripple effect throughout the end-to-end supply chain.
Thus, we not only continue to embrace our tag line, The Strongest Link in Your Supply Chain, but we see increased importance and value in today's supply chain disrupted world! Whether partnering with clients to rollout Sales & Operations Planning (S&OP) programs to realign demand and supply, or to upgrade Sales & Operations Execution (S&OE) / planning processes to improve customer service and operational efficiencies, or to select and/or better utilize ERP and related technologies to automate and streamline operations, our focus on partnering with clients to be The Strongest Link in Your Supply Chain will drive success.