Technology Must Play Pivotal Role to Create Scalable, Sustainable Success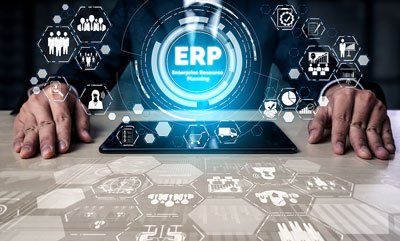 We are experts in selecting, designing and partnering with you to implement the appropriate technologies to drive scalable and sustainable success. We are globally recognized as unbiased experts in ERP and associated technologies. Pulling from our deep process and cross-functional expertise from finance to operations and systems, we synthesize your business process requirements, keep up-to-date on the latest technologies, and simplify and prioritize so that you receive a powerful return on investment.
Deploying the Latest Strategies and Technologies Increasing Competitiveness
Clients benefit from emerging consulting services focused on:
Technology roadmap
Business intelligence/ predictive analytics
Sales forecasting
E-commerce (B2B/ B2C)
CRM
WMS
Advanced planning & scheduling
Industry 4.0
Digital supply chain
Acknowledgments & Accreditations
Client Results
LMA Consulting Group helps clients needing a technology roadmap, a systems upgrade and transformation to achieve scalable and sustainable success.
Boake Paugh, CEO West Coast Corporation
Dan Vest, Co-owner, Midpoint Bearing
C.C. Vest, President, Midpoint Bearing
Bryan Vansell, President & Owner, Laguna Clay Company
Staying Current on the Latest Advancements and Trends with Strategic Alliances
LMA Consulting Group holds leadership, board positions and presents with these organizations.