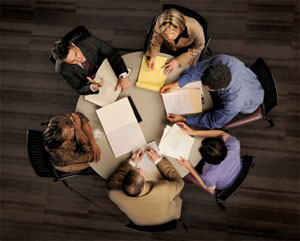 Our goal is to create a community of CEOs and senior leaders where we get together to learn, discuss and debate timely topics for business success.
Why
Designed to assist CEOs and executives grappling with the strategic issues facing a growth company.
Who
This executive roundtable is designed for CEOs and executives who want to discuss issues with their peer group in order to learn which growth strategies are the most effective.
What
Using a roundtable format, CEOs get together to learn, discuss, debate, share ideas and network. After getting to know each other for cocktails and appetizers, Kash Gokli, professor at Harvey Mudd and Lisa Anderson, president of LMA Consulting Group lead discussions on different themes / timely topics for business success.
Topics
Per the requests and feedback of the executive roundtable members, we have addressed these topics to date:
Where Growing Companies Fail
Innovation
Skills Gap
Entrepreneurship for new & existing companies
Globalization
Employee Moral & Empowerment
IP/R&D – Catalyst for Growth
Growth Through Product Development
Continuous Improvement & Cost Reduction Strategies for Growth & Profitability
The Art of Building Loyal Customers
Competition – Or Are They?
Best Practices
Next Roundtable
Interested in Joining Us to Discuss Growth Strategies?
At our upcoming session, we will continue to talk about strategies for profitable growth with a discussion on growth strategies. If you are interested in attending or want to refer on to your executive colleague, please contact us.