Why Manufacturing Connector

®

?
Since I value relationships and connections and consider them my #1 asset and I'm known in manufacturing circles, I've become known as a Manufacturing Connector®.
This graphic depicts the way we think about projects.
We start by taking the holistic view across the organization from human capital through the full scope of business processes (from creation to customer) to the bottom line, and we identify the select few priorities that accelerate progress and enable scalable, profitable growth.
Next, we determine the best combination of priorities and areas of focus out of the 1000's of priorities across every project team, department and collaboration partner.
Finally, we partner with our clients as a consultant, advisor or mentor to ensure bottom line business results follow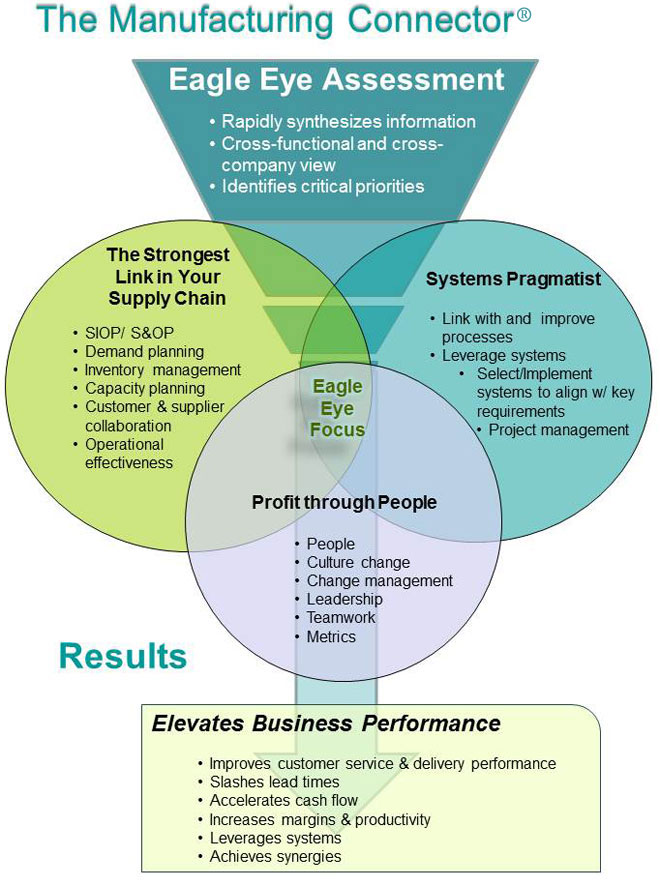 This Manufacturing Connector® also appeals to me because I'm passionate about connecting….
Peers
Leaders
Employees
Board members
Customers
Suppliers
Friendly competitors
Trusted advisors
Trade associations
Colleges & universities
Economic development groups
Training and education resources
User groups and system resources
…. In order to create BOLD customer promises and profits and bottom line business results with happy customers and engaged employees.
To talk with us about how we can help your organization, contact us.