Proprietary Process for Serving up an ACE with ERP Selection & Design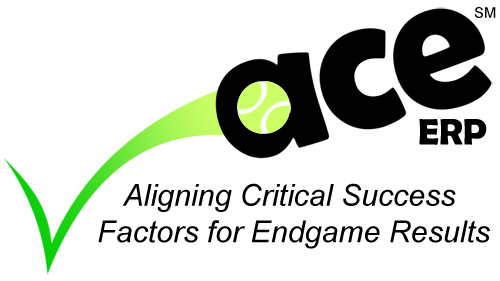 What Differentiates ACE?
LMA Consulting Group Inc. brings an effective mix of strategic focus and excellence in execution with a passion for collaboration and partnership which often means rolling up our sleeves to bring ideas and solutions to our clients. We are at the forefront of developing processes to elevate business performance and deliver rapid improvement. Our ACE process is the driver behind how we serve up an ace with ERP selection and design.
LMA's ACE process hits the bull's eye by matching the critical success factors of the business in combination with best practice business processes, unique systems differentiators and supplier partnerships to achieve end game results with ERP selection and design.
Scalable infrastructure to support business growth
Improved profitability
Accelerated cash flow
Superior customer service
Increased productivity and automation
With dramatically reduced risk!
For those clients on an accelerated timeline, the ACE process will also serve up an ace in terms of timing. It cuts through the red tape to what's essential to success in a rapid and aggressive manner. To learn more about how we can leverage ACE process in your business, send an email to landerson@lma-consultinggroup.com.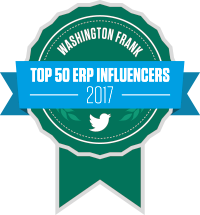 Exactly what Our Company Needed

Lisa's professionalism, skill, experience and "down-to-earth" leadership is exactly what our company needed while we were selecting an ERP system and Implementer. Her wide range of operations experience added depth to our team especially when it came to defining our needs and plans. She is up to date on the latest software packages and implementation strategies. She is also a strong leader which was key for us as a start-up company with limited resources. She helped us develop an aggressive yet realistic approach and kept us on task. She listens well to her customer – there were a couple areas where we needed to fine tune the strategy and she offered solutions that were implemented quickly. I strongly recommend Lisa and her team.
We provide business consulting services for supply chain and operations management and the implementation of strategy and management of supply chains.