I've Been Thinking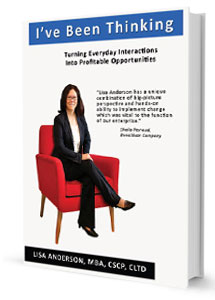 I've Been Thinking is daily inspiration of new thinking that will transform your business, your bottom line and you. Armed with innovative ideas and partnered with Lisa's global experience, you can tackle your most challenging business and operational issues. In addition, these insights focus special attention on strategies to raise the bar and create customer loyalty, employee engagement, dramatic business transformation and collaborative partnership profits to thrive in today's competitive, fast-paced, 24/7 marketplace.
---
ExecSense: Leverage Social Networks to Drive Business Results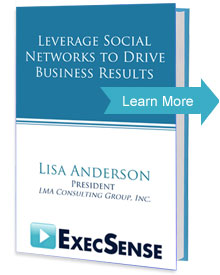 Leverage Social Networks to Drive Business Results will provide business leaders with the critical strategies to utilize social media to achieve success. In today's new normal business environment, it is vital to stay ahead of the competition. By utilizing best practices, executives can jump the learning curve and leverage social networks and social media to build and nurture relationships to not only drive bottom line business results but also to create engagement and positive momentum. We'll also discuss several ways to improve operational performance and create a customer service edge.