Enabling Scalable, Profitable Growth with ERP, CRM and Related Systems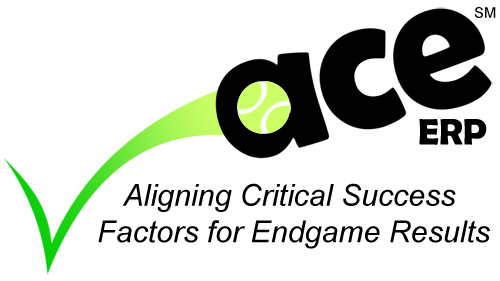 Systems that cannot support growth will damage – or potentially destroy – your customer relationships and your profitability. Yet, updating and upgrading ERP, CRM and related systems is a substantial investment in money, time and resources. Many times, the current system is in place but not being properly utilized.
80% of typical ERP projects fail to deliver expected results.
It's worth investing in experts who can make an accurate assessment of your system and its ability to meet growth and changes in the business.
Clients have told us that the investment in LMA Consulting was the "best money" they have ever spent.
At LMA Consulting, we are expert in assessing your system needs and identifying the type of investment needed – tweaking the current system, upgrading/ expanding with additional functionality or making a major investment. If a new system is required, we specialize in evaluating what is unique to your business success from a systems point-of-view and matching that with the best system and partner to support your competitive differentiation.
Although we are system agnostic (as we consider that key to selecting whichever system is a best fit for our client), we have experience from Tier 1 to Tier 3 systems including SAP, Oracle, Microsoft, Infor, Sage, Epicor, Syspro, vertical players and more.
Let us help you flip the success equation on its head. Maximize your return on investment and minimize your risk by calling LMA Consulting today!
See our ERP Selection 1-sheet "ERP Selection: Why It Has Become a Strategic Priority and Where to Start"
What Differentiates Our ACE ERP Approach?
Our ACE ERP Process simplifies the complex to focus in on just the essential elements to deliver endgame results:
Critical Success Factors – although identifying your full set of business requirements is a "must", the focus should be on just the select few critical success factors that drive your differentiation in the marketplace, are nuances in your industry or profit drivers to your company which directly relate to your ERP, CRM and related systems is the 80/20 of success.
Align – identifying your critical success factors alone will not flip the success equation on its head. We must align these critical success factors to ERP functionality, the appropriate levels of investment to achieve our business requirements (not "too much" or "too little" as either is equally dangerous) and the best fit ERP partner to support implementation and sustainability – no small feat!
Endgame results – in order to ensure endgame results, we need to prepare for significant change and disruption. We provide an insurance policy of sorts with your investment by providing the 'right' advice at the 'right' time to avoid the typical pitfalls, prepare and involve your employees in the process design at the appropriate points in the process, prepare executives for the harsh realities that will likely arise so that the appropriate support can be provided to navigate successfully while strengthening these base processes with sustainability.
Don't Listen to Us. Hear What Our Clients Say
Dan Vest, Co-owner, Midpoint Bearing
Boake Paugh, CEO West Coast Corporation
C.C. Vest, Owner, Midpoint Bearing
Partnered for ERP Success
"Lisa advised us in the compilation, selection and launch of a new ERP system. Her depth of knowledge and experience were very beneficial, and she is a professional, dependable and easy to work with!"
Director of Finance & Human Resources, QC Manufacturing
Value-Add in ERP Selection
"We were happy with her recommendations and the outcome of our ERP selection project! Lisa is well-versed in the latest software packages and implementation strategies."
Director Finance, ESL Power Systems
Media Accolades
We are honored to be recognized for our ERP expertise by the media!
Interested?
We are happy to stop by and talk with you about your situation. Contact us.