Innovation is a Must in Today's Amazonian Environment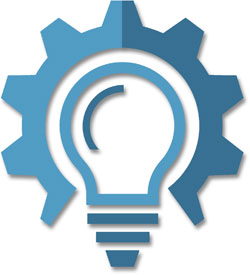 We must provide a superior customer experience while achieving win-win profitability to thrive in today's Amazonian environment. Even though the vast majority of our manufacturing and distribution clients do not compete with Amazon, if Amazon can deliver same-day on a Sunday and change orders midstream, we cannot take 3 months to source materials from overseas and think our customers will wait patiently and never change their mind. Those days are long gone! Instead, we must innovate to remain competitive and grow market share and profitability simultaneously.
Our traditional tools are no longer sufficient! Instead of turning to traditional problem solving (finding root cause to return to standard levels of performance) and continuous improvement methodologies (delivering a continual series of small improvements over time) and patting ourselves on the back, we must divert substantial focus to igniting quick and dramatic improvements and raise the bar to new heights with innovation.
It is worth investing in experts to create an environment that sparks innovation and creativity and enables the successful instantiation of new ideas into the business systems so that dramatic results follow. This is where we come in with our unique combination of big picture combined with technical design and ROI viewpoint combined with a passion for contribution of the people, and we partner with you to turn innovation into line business results.
Innovation: Fast-Tracking Growth & Profits
We've launched a new video series on innovation. We'll be talking with manufacturing and supply chain CEOs, executives and experts and gaining ideas to spark innovation and fast-track growth and profits.

Here is a sampling from our new video series:
Lisa Anderson – The Value of Innovation in Manufacturing
Lisa Anderson Opens Manufacturers' Council of the Inland Empire Innovation Awards
Lisa Anderson Interviewed at the 2017 Manufacturers' Council of the Inland Empire Summit
Don't Listen to Us. Hear What Our Clients Say
Wally Brithinee, Chair, MCIE | President Brithinee Electric
Gene Sherman, CEO, Vocademy
Kelly Ford, COO, Aerospace Executive
Big Picture Design
"Lisa sees the big picture design for leveraging technology to increase the value of the business. She also has the vision to see future impediments to success to avoid them months ahead of the experts."
Director of IT, International Aluminum
Asks Insightful Questions
"Lisa asks more questions than the client knows to ask or can bring to bear. Knowing what to ask is not the same as knowing what to do or how to do it; when collaboration and communications are key to you and your client success, Lisa is your partner."
Principal, Santa Clarita Consultants