"S&OP" stands for Sales and Operations Planning. Depending on the industry or organization, you may also hear it referred to as "SIOP" or Sales, Inventory, Operations Planning (SIOP). Sometimes, it is even referred to as "IBP" or Integrated Business Planning. Typically, they mean the same thing.
The most important words to emphasize are planning and alignment. In S&OP, the goal is to have Sales, Operation, R&D/ New Products & Finance, all planning together. The mission is to align a sales plan and the associated operations plans, to provide superior customer service and profitability.
Are you interested in the answers to any of these questions?
Are you concerned about inflationary pressures?
Are you concerned that inventory levels and obsolete inventory reserves are increasing?
Do you have customer profitability analysis and forecasts needed to prioritize customers?
Are you struggling to keep up with customer orders?
Will your sales and operations plan support your growth and profitability plans?
Are Sales and Operations on the same page?
Read our Q&A on why implement SIOP.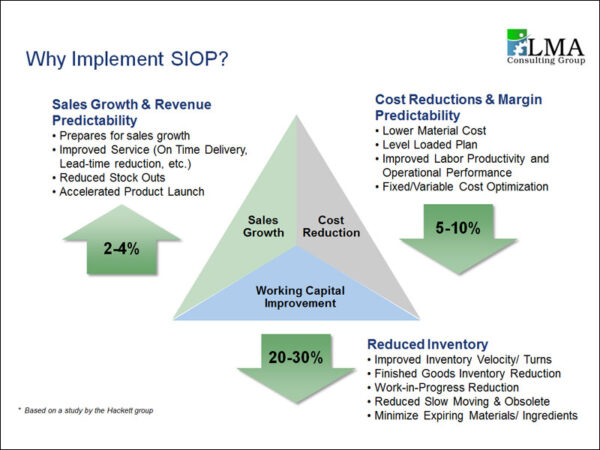 LMA CONSULTING GROUP BY THE NUMBERS
Our clients gain significant bottom line results, ranging from enabling sales growth to OTIF levels in the high 90%'s to millions of dollars of inventory savings to margin improvement and cost savings. We have broad experience across multiple industries, company sizes, geographies, and from both the industry and consulting point-of-view. Additionally, we have the deep connections and vast thought leadership on SIOP.
Thought leadership publications
Client Success Stories
We asked our clients about the results we achieved together.
Rick Moroski, Sr. VP and COO, SchenckProcess
Craig Young, Senior Director of Operation, Nellson Gallery
Kelly Ford, Aerospace Executive
Jim Cenname, President, US Aluminum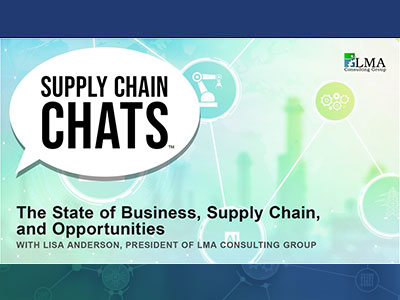 In this episode of Supply Chain Chats, Lisa Anderson talks about the state of business, the economy, and supply chain, what it means and how to take advantage of the opportunities that will come down the pike.She talks in detail about inflation, recession, the impacts of interest rates and the labor force and what the successful companies are doing differently to succeed.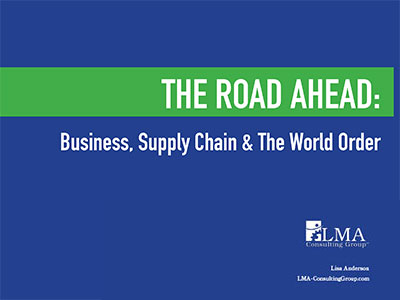 Special Report: How Companies Should Reshape to Succeed in 2023 & Take Advantage of Huge Opportunities Coming Down the Pike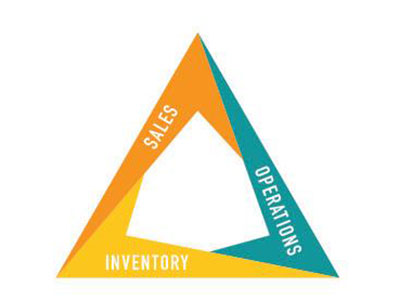 If you want to serve your key customers successfully (with high on-time-in-full (OTIF), short lead times, and proactive service) so that you can take advantage of the opportunities coming down the pike while addressing the hard realities of the current business environment (potential recessions, high interest rates, and less access to capital), you MUST balance sales, operations and inventory.

MANUFACTURING
From profitable growth to operational performance, clients gain system-wide improvement resulting in increased business value & customer success.

SUPPLY CHAIN
Setting resilient supply chain strategies, clients benefit from industry-tested best practices to maximize the customer experience, profitability and cash flow.

TECHNOLOGY
Architecting technology roadmaps & selecting best fit ERP & related software (CRM, Forecasting, WMS, B2B/B2C etc.), clients improve ROI.