Welcome to Supply Chain Chats
Join us for Supply Chain Chats, a video & interview series that will address timely topics in the global supply chain and impacts on manufacturers, distributors, and transportation and logistics partners. We will provide insights, ideas, and innovations to ignite customer success, profitable growth, and accelerated cash flow.
Supply Chain Chats Episodes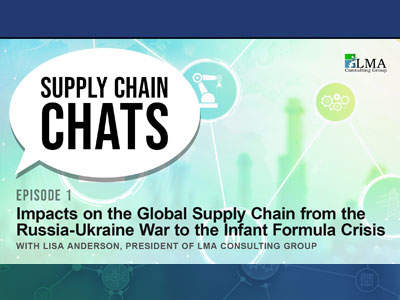 In this episode of Supply Chain Chats, Lisa Anderson talks about impacts on the global supply chain from the Russia-Ukraine war and the infant formula crisis. She discusses a client challenge related to the availability and pricing of nickel stemming from the Russia-Ukraine war and how the client proactively addressed the issue.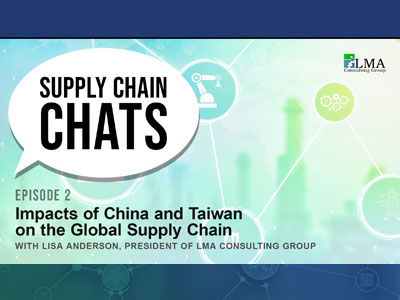 In this episode of Supply Chain Chats, Lisa Anderson talks about impacts on the global supply chain from the Shanghai lockdown and China's threats to Taiwan. She discusses how the Shanghai lockdown impacted the ports for a few months, creating stockpiles of container ships waiting […]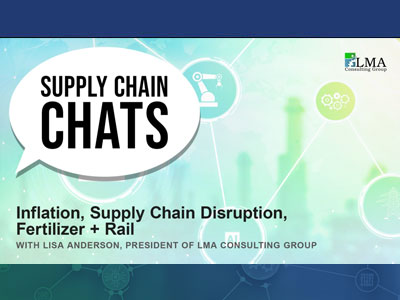 In this episode of Supply Chain Chats, Lisa Anderson talks about impacts of inflation and supply chain disruption in the global supply chain. She uses fertilizer as an example and talks through how inflation and supply chain disruptions are interrelated and walks through the increase in the price of oil and gas to China's decision to stop exporting to the Russia-Ukraine war and the potential rail strike. […]