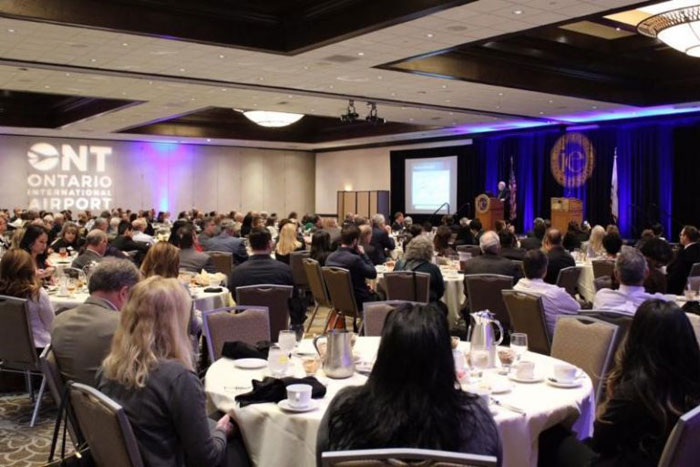 In the last few months, I've attended sessions on the global, national and regional state of the economy. Every executive, trusted advisor and colleague wants to know: Are we headed for a recession?
The bottom line answer is that there are no signs of a recession in the foreseeable future in terms of the economy. Instead of worrying, it might be just the time to take advantage of the opportunity. As Roy Paulson, president of Paulson Manufacturing said in our 2019 Predictions from Manufacturing & Logistics Executives report, "…expect to see more talk of tariffs, threats and waving of hands, all the while, those of us in exporting will be busy making deals, signing contracts and getting business done."
Similarly, in manufacturing, there was concern over the worsening ISM (Institute for Supply Management) index even though it remained far above (54.2) the level that indicates expansion (50) yet the index rose significantly in March to 55.3, signaling great growth and stabilization. The largest contributor was from employment which had the biggest gain in 3 years. All cylinders seem to be firing.
Yet many remain concerned for the next shoe to drop due to the volatility and uncertainty of these tumultuous times. Perhaps it is time for us to get comfortable with volatility and pursue new product introductions, technology (automation, AI, IoT) for those that will add value in our businesses and experiment with innovative ideas. What better time will there be to get in front of the curve so that we can pass by the competition if/when a recession hits?
One tip to implement this week:
There are countless studies that prove that those people who remain calm, invest smartly while others panic and stay the course to what they know will add value to their business thrive. Perhaps we should take a page from their book.
Of course, stay up-to-date on the latest trends and don't hide your head in the sand as issues arise. Spend the 80/20 of your day looking for opportunities. What new ideas have you had lately? Have you asked your front-line employees for ideas? Are you willing to invest in their education and give them the chance to fail?
When I was VP of Operations at PaperPak, I worked with a CEO who was constantly thinking about the ways for us to succeed. Gas prices rose (which we obviously couldn't control), which had the potential to create pure havoc with our profitability (with a Board that didn't consider gas prices a reasonable excuse). Instead of panicking, he would consult with key people throughout the organization and create opportunities to get ahead of the issue. We rose from the ashes more times than I can count because we kept focused, thinking of opportunities instead of becoming defeated by some rather significant curve balls.
Give it a try this week at the next sign of volatility and disaster. How can you turn it into an opportunity?