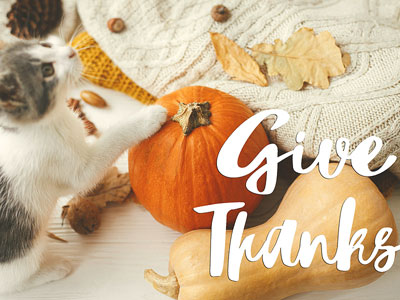 Although we should always think about giving thanks, it certainly comes to mind more over Thanksgiving week. I would like to thank the LMA team, clients, family, and friends for not only a wonderful year, but also for propping me up when I need it, asking the hard questions, providing support, and much more. It takes a village!
In this past year, I would like to point out a few specific people who have gone above and beyond. Diane Garcia has been instrumental in our success with clients, and we enjoy working together (what could be better!). Liz Cruz has come on board in the last few years (although we have a LONG history of working together since I hired her out of college – we were both so young!), and I appreciate her great insights and persistence in wrestling issues to the ground with clients! Cindy Orshonsky works magic with Power Points and graphics, making us all look exceptional in front of clients. Jesse Dalton works magic with data and keeps us powered behind the scenes, and we very much appreciate it! And there are several other colleagues in the background as well such as Pam Scrivner.
A few ASCM/ APICS Board members stand out who have gone over and beyond including Tony Martinez (the future of our profession thanks you), Phil Elhai (your students thank you), Valerie Ladd (our finances thank you for your excellent stewardship so that we can support student and professionals in manufacturing and supply chain!), and many more. My ProVisors team including Kathy McEntee (marketing guru), Shantae Hansen (fast, friendly, frustration free IT), Eric Roark (supporting your finance needs), Eileen Angulo (expertly navigating the complicated HR waters), and many, many, many, many more. Too many to mention! I am blessed.
People Follow People; Not Companies
Every client complains about not having enough of the "right" skills/ people. Currently, there are no exceptions. Similar to companies having "too much" inventory but not the "right" items in the "right" place at the "right" time, companies don't have the "right" skills in the "right" place at the "right" time. To thrive during these turbulent times, you will need to be AHEAD of the curve with the "right" skills thinking through the "right" topics at the "right" time. So, how does all this relate to the topic of giving thanks? Very simply, if you want to retain your best people, you should appreciate them and give thanks. As you create an engaging environment, people will be attracted to you. A simple thank is appreciated.