July 31, 2019
On the 10 year anniversary of my business, I recognized 10 people for 10 years as LMA Advocates – people who have gone over and beyond, resulting in LMA Consulting's growth and success. I truly appreciate their support, expertise, ideas and feedback. I would not be here today without them – and certainly not leading a growing and leading edge consulting practice that partners with manufacturers and supply chain organizations to create BOLD customer promises and profits.
Ever since my 10-year bash, I've recognized one person each year on the anniversary of LMA Consulting. Thus, on my 14-year anniversary, I'm thrilled to announce Ron Penland as our 2019 LMA Advocate.
Ron Penland and I have known each other for over 10 years, and we have collaborated for the mutual benefit of manufacturers, distributors and significant service organizations. We got to know each other well in ProVisors (where I lead the Ontario group) and Renaissance Executive Forums (where Ron leads the Inland Empire group). Not only has Ron been instrumental in introducing me to several key clients but he also provides significant value with his leadership. His numbers speak volumes. For example, his member CEOs sell their companies for significantly higher multiples than peer companies/ executives. I appreciate the expertise and advocacy Ron has contributed over the years.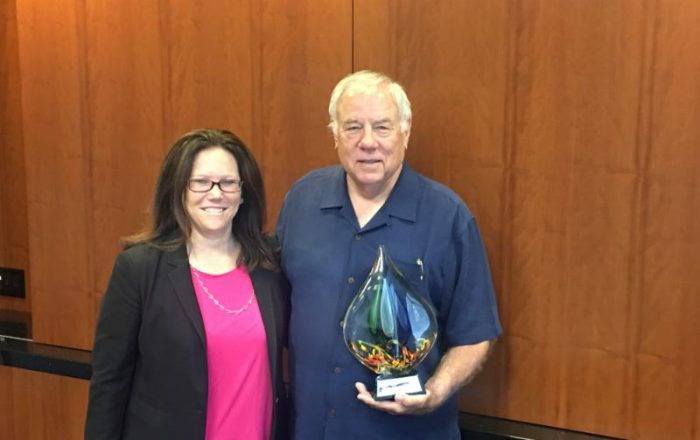 One tip to implement this week:
Are you recognizing people who have been instrumental in your company's growth and success? More importantly, are you paying attention to the contributions along the way that result in the 'big wins'? I grew up outside Chicago, and my brothers played hockey. My mom read us all a book on Wayne Gretzky who set the record for goals (894) as well as assists (1,963). The best players (Gretzsky) pass the puck in hockey! USA Hockey recognizes not only people who score multiple goals but also the people who achieve multiple assists. If you get 3 or more assists, you earn a "Playmaker" in hockey. Who is your "Playmaker" at work?
Find the gems in your organization and recognize them. Thank them in front of their peers. Tailor their 'award' to what is meaningful to them. Perhaps your winner wants to be on a special project team or attend a conference. Why not make it meaningful and demonstrate your appreciation for the contribution to success?