Originally posted as "Episode 2: Creating Resilience In Your Logistics Operations" on Cargo Shorts – Old Dominion Freight Line Podcast.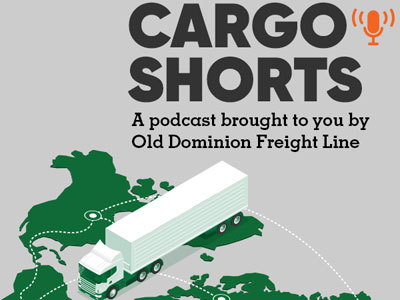 How to calculate your total cost of transportation and strengthening the shipper-carrier relationship.
The rising cost of transportation bottlenecks and service delays have left logistics managers with much to manage. Calculating the total cost of these issues is difficult when only addressing a predetermined price per transaction. Strategic partnerships between shippers and carriers can mitigate pain points and lead to a better customer experience. But, how can logistics partners improve the supply chain and reduce cost in today's operating environment and create resilience in logistic operations?
Ed Garner is the Director of National Accounts at Old Dominion Freight Line and has been in the transportation industry for more than 35 years. Ed lead's OD's National Accounts team and is responsible for growing and fostering the relationships with OD's top shippers. He is passionate about the shipper-carrier relationship and problem-solving the most complex LTL shipping challenges.
Lisa Anderson is the Founder and President of LMA Consulting Group. LMA Consulting provides expertise and advice on end-to-end supply chain strategy and business transformation. She's the author of three books, including Future Proofing Manufacturing & Supply Chain Post Covid-19, and I've Been Thinking. Turning Everyday Interactions into Profitable Opportunities.