CLAREMONT, CALIFORNIA – September 23, 2020 – Manufacturing and Supply Chain Expert, Lisa Anderson, MBA, CSCP, CLTD, president of LMA Consulting Group Inc., has announced the 2020 LMA Advocate and Futurist Awards. LMA Consulting Group works with manufacturers and distributors on strategy and end-to-end supply chain transformation to maximize the customer experience and enable profitable, scalable, dramatic business growth.
Advocates, partners and centers of influence are key to LMA Consulting's continued growth and success.
"This year marks 15 years since founding the firm. I have learned that adding value to a client project is more than simply providing advice and guidance. It means collaboration and sharing insights, experience and resources. The supply chain touches every part of an organization. The value that I bring includes providing resources and specialists in areas that are adjacent to my work. I work hard at building relationships with experts in other fields, so that I can provide the ultimate in a customer experience for my clients. It's important to recognize the colleagues who have contributed to my success," commented Ms. Anderson.
The 2020 LMA Advocate award recipient is Shannon Reininger. Shannon has been both a client and a colleague. "I have worked with and alongside Shannon for several years. We have worked together on SIOP (Sales, Inventory, Operations, Planning) and supply chain management initiatives. I have experienced first-hand, the power of her ability to work collaboratively through the dynamics of both turnaround and growth situations. Her reputation for credibility, value creation and team building are second to none. She has been a huge supporter of the Supply Chain industry and ASCM/APICS, our industry association, taking on the role of educator and advocate," Ms. Anderson explained.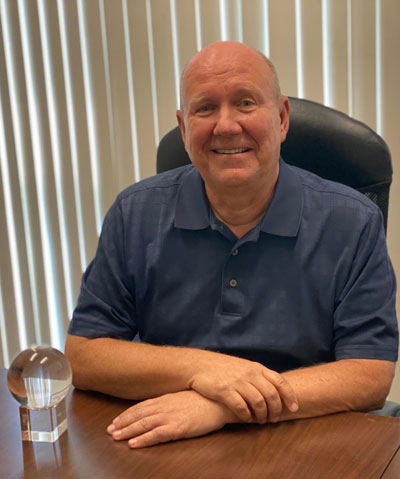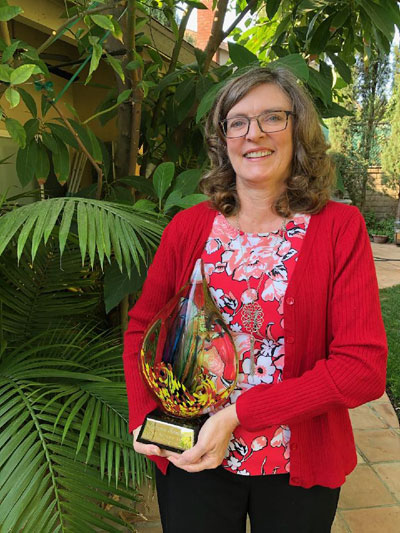 2020 has been a year like none other. Manufacturing operations and extended supply chains have experienced unprecedented disruption and volatility. Companies that had plans in place and were agile enough to quickly address these supply chain disruptions and those that pivoted quickly to changing customer needs have been rewarded. "So many companies tend to be reactionary. Companies that are consciously interested in achieving excellence, focusing on continuous improvement, innovation and looking ahead tend to be ahead of the curve and in growth mode. This year, I have added 'The Futurist' award to recognize a client company that is always working to achieve excellence, resilience and to shape the future to enhance the customer experience. Corona Clipper, Ltd seems to have a crystal ball as they plan for the near-term and long-term, think strategically and design their products, services and end-to-end supply chain with evolving customer needs in mind. Steve Erickson, President, challenges his team to look for new and different ways to continuously improve the customer experience, ultimately improving the supply chain. It was only fitting that we awarded Steve and his team, the first LMA Futurist crystal ball" Ms. Anderson said.
Ms. Anderson recently released an eBook, Future-Proofing Manufacturing & the Supply Chain Post COVID-19. It provides readers with insights, advice and experiential value for creating the ultimate in customer experience.
About LMA Consulting Group – Lisa Anderson, MBA, CSCP, CLTD
Lisa Anderson is the founder and president of LMA Consulting Group, Inc., a consulting firm that specializes in manufacturing strategy and end-to-end supply chain transformation. She focuses on maximizing the customer experience and enabling profitable, scalable, dramatic business growth. Ms. Anderson is a recognized Supply Chain thought leader by SelectHub, named a Top 40 B2B Tech Influencer by arketi group, 50 ERP Influencer by Washington-Frank, a top 46 most influential in Supply Chain by SAP and named a top woman influencer by Solutions Review. She recently published, I've Been Thinking, 101 strategies for creating bold customer promises and profits. A regular content contributor on topics including a superior customer experience with SIOP, advancing innovation and making the supply chain resilient, Ms. Anderson is regularly interviewed and quoted by publications such as Industry Week, tED magazine and the Wall Street Journal. For information, to sign up for her Profit Through PeopleTM Newsletter or for a copy of her book, visit LMA-ConsultingGroup.com.
###
Media Contact Kathleen McEntee | Kathleen McEntee & Associates, Ltd. | p. (760) 262 – 4080 | KMcEntee@KMcEnteeAssoc.com