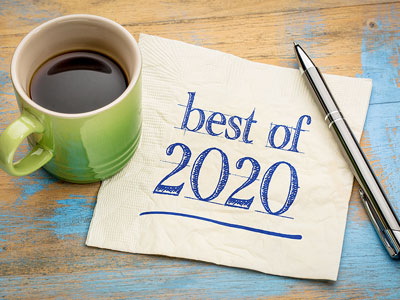 Although I meant this phrase in reference to 2020, there is no doubt 2021 will also be a pivotal year for manufacturing and supply chain. The pandemic created significant disruption yet it also created VAST opportunities for those already prepared and/or resilient and innovative. Customers needs are changing more rapidly than ever before. Those on top of these changing trends and consciously creating disruption (instead of responding to it) will thrive. Those focused on supply chain resiliency, innovation, talent engagement, the technology transformation and education are set up to succeed in 2021. Read more in our press release. Are you ready to take advantage of the dramatic opportunities ahead in manufacturing, supply chain and technology?
What Should We Consider and/or What Impacts Could Arise?
Clearly, start with what has proven successful. Ask your executive team questions and probe for how to take it above and beyond in 2021.
Are you prepared AND agile to changing conditions throughout your supply chain or successful only if your expectations become reality?
Do your teams as well as your customers and suppliers try new ideas, develop new products and services and think about new ways of performing tasks? If they fail, do you celebrate the idea that didn't work or become frustrated at the increased cost or problem created?
Are your people excited and engaged or getting through each day?
Are you running at full speed with your technology roadmap so that you can be efficient AND resilient?
Are you investing in your people and your supply chain partners to bring skills to what's needed to "win" or just to "survive"?
Think. Collaborate. Engage. Plan. Execute.
You'll quickly be prepared to take advantage of the opportunities in the New Year.
Read more about these types of topics in my eBook, Future-Proofing Manufacturing & Supply Chain Post COVID-19. Gain ideas and strategies to reemerge in 2021 and thrive long-term. If you are interested in gaining an expert assessment and path forward tailored to your company, please contact us.
Please share your stories, challenges, ideas and successes.