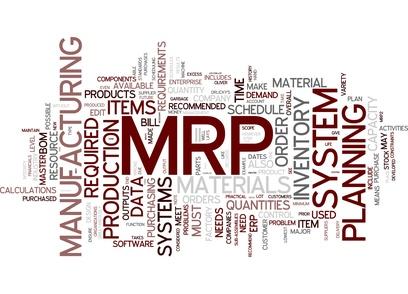 A Client Question
Since we have a simple reorder point system largely in place and we plan to focus on an ERP upgrade in the coming year, should we continue to roll out MRP (material requirements planning) and DRP (distribution requirements planning) or should we just put our efforts into the new ERP system?
In this case, there is still much of the planning process that is done manually. However, a manual process could be good or bad. Employees forced to perform manual processes learn the process in detail yet they might not understand why they are doing what they are doing. Would there be a larger benefit in learning the process in the current system and then re-learning in the new one or vice-versa? After all, resources are limited and the people performing these roles understand key customer requirements in detail. How should we best utilize their time for maximum benefit?
The Answer
In their case, resources are limited. Thus, the key question becomes how to best leverage the planners to meet customer expectations while getting ready to support the future. Since the simple reorder point works but only to a degree (since they cannot see their bill of materials explosion) in their case, the rest has to be manually calculated. When looking at a configure-to-order situation across multiple sites not connected by DRP, inventory disappears and the complexity of planning materials increases. Also, unfortunately, the only resource that gains an understanding of MRP / DRP concepts is the material planner. The production planners remain unclear as to how these concepts apply. Thus, it makes sense to roll out the concepts in the current system so that the team gains exposure to how it works. This understanding will prove valuable in implementing the new system, and most importantly, if the material planners do not have to spend countless hours manually calculating numbers, they can provide better service to customers as well as contribute valuable input in setting up the new system for success.
Food For Thought
Although the MPS/ MRP module of ERP systems can be valuable in improving service and reducing inventory, they do not always make sense. Take a step back to look at the complexities in your planning process. Have you overbuilt the process? We also find that simplifying creates substantial improvement for almost every client. Perhaps you should simplify rather than add complexity, even if you already own the system or even if your key resources think complexity is needed. At least 80% of the time, we simplify to some degree, and we might take what seems like a step back to simplify in order to take a giant leap forward. If you are interested in running your situation by us, contact us.