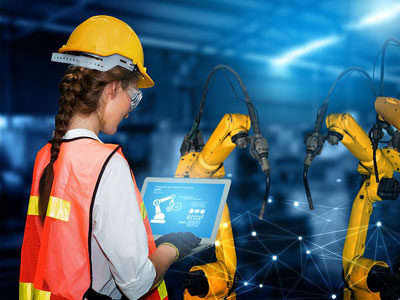 Although much is in doubt as we go into 2021, there is one area that is certain. Manufacturing, supply chain and technology will be prominent, essential and progressive. According to Bloomberg, an Institute for Supply Management gauge of factory activity unexpectedly increased to 60.7 from 57.5. To support vaccine distribution, reshoring requirements (as executives realize there is far too much risk, lead time and hidden cost in the extended supply chain), and customer demand, manufacturing is not only essential but will move to prominence in 2021.
The supply chain has come under extreme pressure as risks, lack of visibility and the misalignment of demand and supply were exposed during COVID. Executives are realizing the supply chain is strategic and vital. Last but not least, the pace of technological transformation has greatly accelerated. The level of digitization forecasted for 2025 will be taking place imminently, and winners vs. losers will emerge. Are your plans for manufacturing, supply chain and technology robust enough?
One Tip to Implement This Week:
Rapidly take stock of where you stand on several fronts:
Do you know your customers changing behaviors and requirements?
Are you differentiated in your customer experience and performance?
Is there predictability in your business? (revenue, profitability capacity, cash flow)
Are you increasing your profitability?
Is your supply chain and related functions prepared to best support your customers and business performance objectives?
Are you evaluating, implementing and better utilizing the technology that will accelerate progress towards your goals?
Read more about these types of ideas to navigate and successfully emerge post COVID-19 in my free eBook Future-Proofing Manufacturing & Supply Chain Post COVID-19. Please send your feedback and stories. I will incorporate into an article, video or interview.