June 1, 2020
Of course, it was very exciting to be featured on Bloomberg's 'What'd You Miss?' show! It speaks to the rising popularity of reshoring that Bloomberg is searching for supply chain experts to talk about reshoring and whether it makes sense.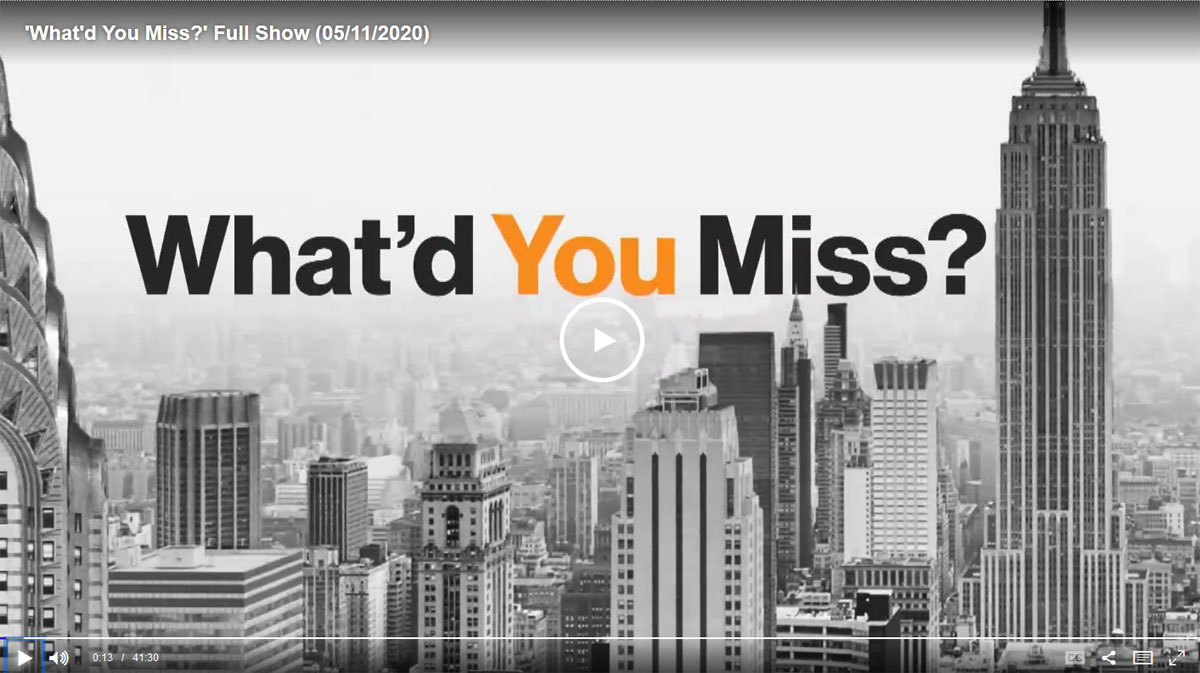 One Tip to Implement This Week:
As I said on Bloomberg, of course, the answer of whether you should reshore is "it depends"; however, it is becoming quite attractive for many industries and situations. At a minimum, review whether it makes sense to source manufacturing closer to your end customers. If you need a push, look no further than the Amazon-like customer requirements, increasing labor costs in China, the lessening importance of labor costs as the Future in Manufacturing panel discussed, the risk of disruption (tariffs, COVID-19, natural disasters etc.) and more. I discuss this topic in depth in my eBook, Future-Proofing Manufacturing & Supply Chain Post COVID-19.
We have also launched a rapid Future-Proofing Manufacturing & Supply Chain assessment if you'd like assistance in evaluating for your particular situation. Contact us if you are interested. Stay safe and healthy. We continue to post coronavirus resources, write blog articles on navigating coronavirus as well as "beyond lockdown" strategies, and we are sponsoring APICS Inland Empire's "Navigating Through Volatility" webinar series. Join us and learn more here.