November 28, 2016
I've been going to the Hotel del Coronado for Thanksgiving dinner the last few years – it is simply amazing! The Del is certainly a historical landmark – and has been since it was built in 1888. They do a nice job of preserving the history of the Del while also keeping it modern and attractive to guests. I love the skating rink during the holiday season as I used to competitively ice skate when I was a child, and it reminds me of my history. Here is a view from the back – anyone driving up to this masterpiece knows it from afar!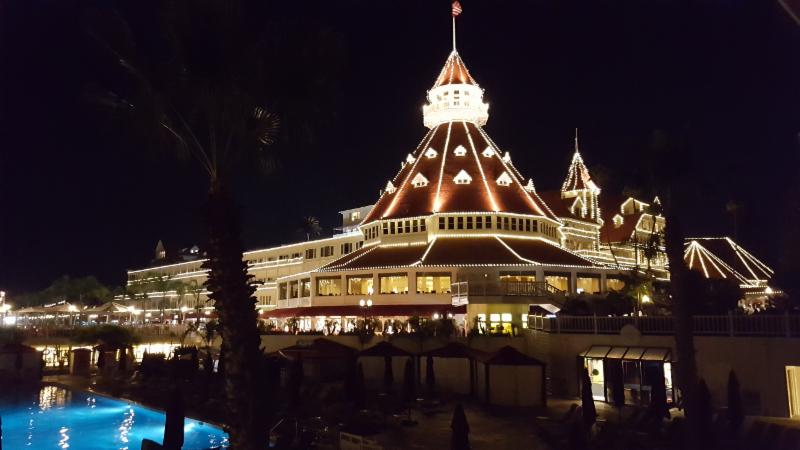 One tip to implement this week:
What historical significance does your company have? Although I worked for a company that was part of a historical site, there aren't too many. However, there must be something that ties your company to its founders or the town. Find out. It could be an interesting story – for you and your customers.
Who doesn't like to stand for something important? Think about how you can bring the historical importance of your company, its founders and even long-term employees to life. What could you start today that could be the beginning of a tradition?