September 18, 2017
Last week, I spoke at the Rancho Cucamonga Chamber of Commerce's Manufacturing Forum on the Amazon Effect. It is always fun talking with a new group and widening my relationship network with manufacturing companies as it gives me additional insights into manufacturing trends and what's critical to success. I see it as a win-win – the manufacturing executives gain ideas for success and I gain additional insights that can help my clients achieve greater success. And we ALL gain valuable industry relationships. However, I cannot take credit for this idea. Ruby Huey, Vice President, Relationship Manager of Citizens Business Bank and the 2017-2018 Chairwoman of the Rancho Chamber came up with the idea, put it together and coordinated the event. We are pictured below.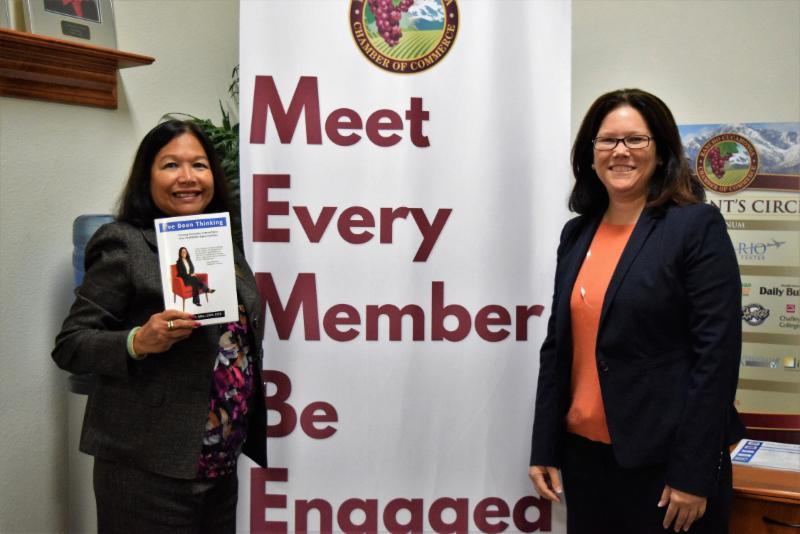 One tip to implement this week:
Relationships are the key to success. Although we need to be technically competent, be able to communicate our plans and ideas and write a decent email (not as common as you'd think!), we still will not get far in our career if we do not value relationships. Although this is obviously true for sales and marketing resources, it is JUST as true for every professional – from operations to finance resources.
Who do we call when the chips are down? Who do we call if we need fresh ideas? Who do we call if we need a quick turnaround for a product or service? Who do we call when we need bank financing? You might not have "your person" for every one of these scenarios but I hope you have someone pop to mind. Pick your best suppliers, customers, employees, colleagues, industry association contacts and more. Start with one category that makes the most sense for you. Who do you know? Is there anyone you wouldn't want to lose touch with? Perhaps that's a good place to start. Put some effort into your relationships and start by finding a way to help the other person. If you provide value to one additional person this week, you'll be off to a great start.