September 8, 2016
With the reboot of MacGyver starting this fall, it reminds me of one of the strategies behind my success – leverage already-existing assets to deliver results. Coincidently, over Labor Day weekend, I went to Santa Barbara and stayed at the Fess Parker resort by Doubletree. Of course, it has stunning views of the ocean. One of the guests told me about the story of their restaurant and wedding area – the Roundhouse. It symbolizes the historic railroad roundhouse that once stood on the site (see below). And, they have made it into a popular wedding & party destination today. It is one of the only places I've posted on Facebook where I received several comments from folks solely about the hotel.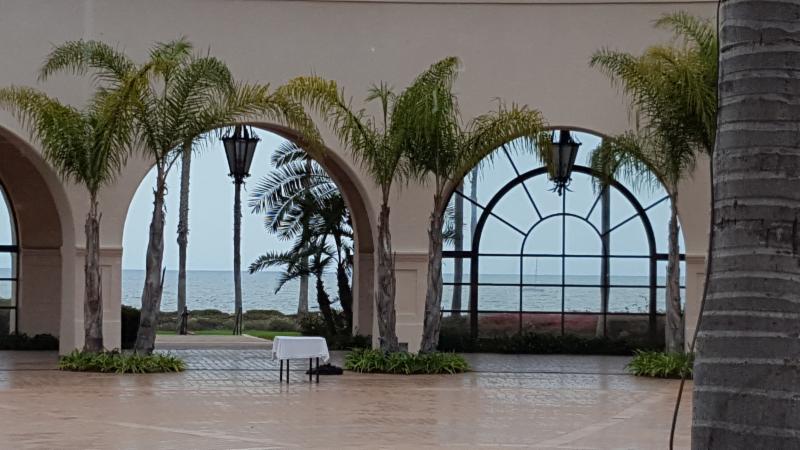 One tip to implement this week:
So, how can we be innovative and use what we have in new ways to create success? When I was a VP of Operations & Supply Chain for a mid-market manufacturer, we were rebuilding after narrowly avoiding bankruptcy following a cash-consuming merger and ERP implementation. Thus, we didn't have money to spend yet we had to find ways to become even more competitive to grow our business while reducing our cost base. This strategy came in quite handy!
The best approach for this week is to take a step back and assess your situation. What priorities exist? Choose one and think about strategies to leverage already-existing people, materials, systems etc. to improve your situation. What can you do to take a few steps forward without going for more approvals (that will take longer than the week to achieve), spending unnecessary money and the like? I've yet to find a situation that had zero room for improvement with already-existing assets. Ask your trusted colleagues for ideas. Set aside time to brainstorm. You'll come up with ideas.