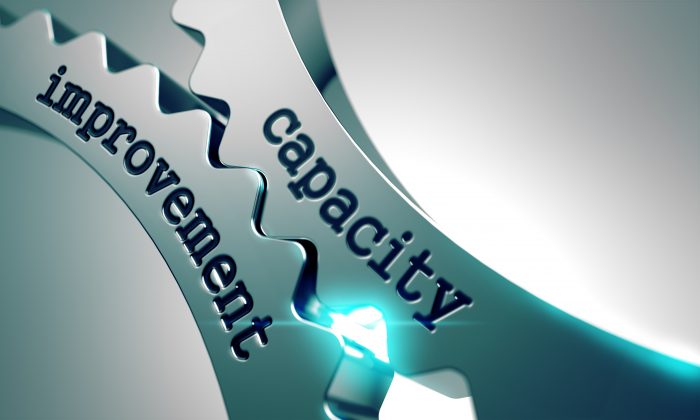 As we toured several e-commerce facilities such as UPS and Amazon, it became obvious that the sheer volume during peak season presents a huge dilemma. For example, UPS goes from 250-300 containers per night to 450 during peak season. Now that is quite a surge! Amazon has similar surges and stated facts such as 68 million orders on Cyber Monday.
Peak season occurs in other industries as well. For example, building products companies tend to have a summer season since there are more issues to navigate in winter conditions. Since we've worked with a large number of these companies, we've seen it range from a low of around 10-20% surge to almost 70% of the year's volume was sold during the summer. That can definitely be a challenge to navigate!
In this case, we are talking about labor but the same issues relate to machine capacity, storage capacity, transportation capacity and many others. We find that this topic alone can achieve a significant return on investment as companies better align demand with supply. In fact, in 80% of our clients, these types of programs do the best job of achieving bold customer promises and profits simultaneously.
We have found several ideas to fill peak capacity periods. Of course, there is no formula for success as each company has unique circumstances that lead us to recommend different solutions for like-companies. However, a few ways to meet peak capacity include:
Hiring temporary workers for the peak season – of course, this strategy sounds like an easy win. If only it were that easy! UPS starts hiring seasonal workers prior to the holiday season in order to provide training. In 2018, they expected to bring on 100,000 seasonal workers. Over the last 3 years, 35% were hired into a full-time role after the peak season, creating an interesting enticement. Since every e-commerce related business needs seasonal workers, you need to provide some sort of benefit or enticement to fill these positions.
Overtime – of course, this is commonly used throughout manufacturing and logistics organizations. We've seen many aerospace firms running at high rates of overtime for many months, even years, in a row. It can be a tricky issue as employees become accustomed to higher paychecks, and the costs add up. On the other hand, people get tired and can get less productive and want a break. Counterintuitively, it can also be the better financial decision given the learning curves associated with complex manufacturing roles. Of course, the answer is, "It depends".
Hiring people with developmental disabilities – as our Inland Empire Economic Partnership leadership regional academy toured Goodwill and we have worked with clients such as Oparc, we have learned that people with development disabilities can be an ideal solution to fill peak capacity. Thanks to Oparc for their research statistics: 1 in 7 people have intellectual or developmental disability; however, only 19% participate in the labor force, leaving a significant opportunity to supplement the labor force. Studies show that these folks rate higher in reliability, productivity and loyalty. For example, a DuPont study showed that 90% of employees with Disabilities rated average or better on job performance. According to Walgreens, disabled employees had 40% lower accident rate, 67% lower medical treatment costs and 78% lower overall costs associated with accidents. And Marriot shows a 6% turnover rate vs. 52% overall. It is worth checking this option out! Please contact us for a referral.
Partnering with companies with counter cyclical peak seasons – again, have you thought about partnering with strange bedfellows? Why couldn't an e-commerce company with a winter peak season collaborate with a building products industry with a summer season? In a way, the 3PLs follow this model. Having counter cyclical clients is an important aspect of maintaining a strong workforce as a 3PL.
Outsourcing – one of the advantages of outsourcing and overflow capacity is that you can use it when you need it. Of course, you'll pay a premium but it can still provide maximum value in several cases and meet the peak season requirements.
Leveraging your extended supply chain – you never know what collaboration might make sense with your suppliers, customers and other supply chain partners until you ask. Explore the possibilities.
One thing is definitely true. You will not succeed during peak season if you wait until it hits to address your capacity shortfalls. Be clear on your strategy and make sure to build it into your plans. It isn't all about peak season. Perhaps off-peak is "the time" to upgrade your infrastructure such as your ERP system, your business processes and to explore your customer collaboration opportunities. If you'd like an expert to weigh in on your plans, contact us.