January 15, 2019
In listening to the UGG founder, Brian Smith talk through his trials and tribulations in developing the amazing UGG brand, a few themes emerged. #1) Resilience in finding pivot points when obstacles emerged played a vital role in creating the UGG brand. #2) The benefit is what matters; not the product. #3) Creating demand goes back to being a leader in the category when the market shifts. What a great story!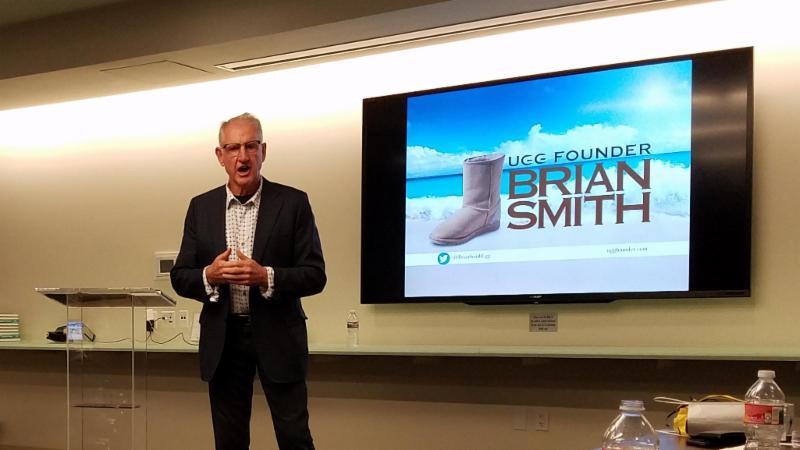 Next, related to the demand theme, I spoke to the Professional Women in Healthcare (PWH) Orange County group about the Amazon Effect. As a former Executive of a healthcare manufacturer, it was fun to have an interactive discussion with these leaders. Interestingly, healthcare manufacturers and distributors are experiencing the same issues as aerospace, building products and food & beverage. How to keep up with demand (or preferably get ahead of it) while increasing profit and accelerating cash flow (not having a bunch of inventory tied up for no benefit) is the topic on everyone's mind. Aligning demand and supply and related parties is the trick!
Demand emerges as a common theme. I spoke to an executive lunch centered on the topic, "Increase Demand" to discuss strategies to drive demand in your business.
What Should We Consider and/or What Impacts Could Arise?

Every client has a focus on demand. Typically, they are thinking about how to grow the business in a scalable, profitable way, which leads to a mountain of questions about forecasting and how to get in front of demand. Interestingly, it ALL goes back to one place, the customer. Do you have a passion for your customers and creating a superior customer experience? If so, demand will grow. If not, it won't. In watching countless organizations over the last 14 years in consulting, I've yet to see one that succeeded long-term without this essential ingredient. Have you?
If you have a passion for the customer as the CEO or General Manager, that is a great place to start; however, it is not enough. Your sales team is relevant but the most successful clients view the entire organization as the sales team with a passion for the customer. Ask a trusted colleague to visit your facility. They will be able to 'feel' whether there is a passion for the customer or not. Ask them.
If the most successful executives have a focus on demand, it is worth noting. Are you providing lip service to the customer or are you creating this view within your organization? There is also a tremendous amount of focus going into understanding demand with forecasting tools, analytics, artificial intelligence, and more. Do you have a clear path forward as it relates to demand? Of course, this topic also relates strongly to creating a resilient supply chain. Only the most successful companies predict and proactively engage customers to get ahead of demand. To learn more about these strategies, check out our new series: