March 26, 2019
The squeeze continues. During my Aerospace & Defense speech recently on the Resilient Supply Chain, the concept of vertical integration arose as Boeing and Airbus are expanding and squeezing the middle in a noteworthy fashion. Similarly, according to Journal Star Walmart and Costco are moving to eliminate the middleman by moving towards farmer-to-shopping cart strategies.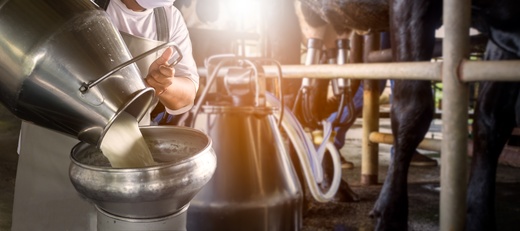 Walmart started bottling milk in its new Indiana facility. This move eliminated Dean Foods and their 100 dairy farmers and replaced them with 30 farmers and cooperatives. Walmart is controlling the entire supply chain from farm to shopping cart including transportation, a vertical integration strategy rarely seen to this extent and scale in agriculture. Similarly, Costco established a chicken farm to grow, slaughter and distribute chickens in Nebraska, eliminating suppliers like Tyson Foods and Pilgrim's Pride. Both of these initiatives could create significant disruption as well as opportunity.
Are you staying comfortable, waiting to be disrupted or taking the proactive approach to create disruption?
What Should We Consider and/or What Impacts Could Arise?
Getting to the top and/or to a comfortable position and riding the wave isn't a viable strategy if you wish to be around for the long-term. Stay up-to-speed on what is going on with your industry, competitors, customers, suppliers, region and more. Don't hide your head in the sand. Instead, choose to take the realistic yet optimistic view and turn it into reality.
In addition, start looking at how to build an agile and resilient end-to-end supply chain. There is no telling when your supply chain might be squeezed or something will change. The more agile and resilient you become, the more successful you'll be! If you'd like some tips for managing disruption, take a look at our resilient supply chain series.