November 12, 2018
There is no doubt – last mile has become last minute, meaning every customer changes his/her mind. Whether it is due to consumer preference or supporting an industry that seems rather known (for example, it is clear what will be purchased to build a 737 airplane, and you don't change that end item at the last minute), when looking down the supply chain, no matter how clear, it all gets jumbled and becomes "last minute". Thus, the key is to understand where your product is within the extended supply chain, when it will be available and where you sit in terms of the priority customers. There are many strategies to support creating this resilient supply chain including the GE Port Optimizer which is one of the most innovative and expansive technology projects taken on by the ports. Check out the video on this project: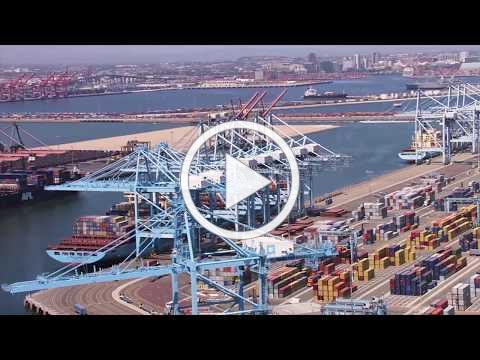 What Should We Consider and/or What Impacts Could Arise?
The GE Port Optimizer project is an excellent example of the importance of collaboration, the strategic use of data and the impact of the customer experience on creating a resilient supply chain. Have you thought about how to collaborate with your extended supply chain and related partners for a win-win-win? If you aren't, your competitor will. Stranger and perhaps smarter yet, have you thought about collaborating with your competitor for a win-win?
Creating collaborative partnerships of data, visibility and efficiency is a great example of creating a resilient supply chain to navigate disruption and achieve peak performance. Check out our new video and article series as well as our soon-to-be offered Rapid Resilient Supply Chain Assessment service: