Dyson just announced it will build a radically different electric car by 2020. What is particularly interesting is that Dyson is not who you'd expect to get into electric cars. They are spending far more (one billion pounds) to develop the car than they are on the rest of their traditional business lines (vacuums and air filters). Obviously they see vast potential. Similarly, Mercedes is aggressively targeting Tesla with a $1 billion dollar electric push. Not only that, they are doing it in the U.S. – Alabama to be specific. Electric car investments are stimulating a billion here and a billion there….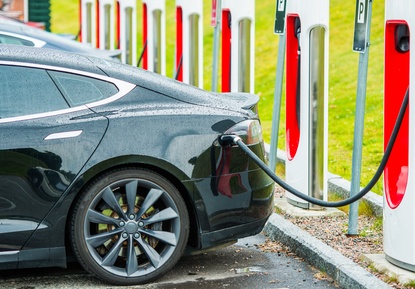 What Should We Consider and/or What Impacts Could Arise?
Whether we have anything to do with electric cars, we should pay attention. It is obvious that executives see potential benefits and will back these statements with money. Noticing where investments are flowing can be quite critical as it will impact your business in one way or another. For example, if you are in Alabama, you might have a harder time finding skilled talent when Mercedes comes to town. If you need the same materials as are required for the batteries for electric cars, you might slide down the totem pole. What will you do? Can you consider R&D of your own to get ahead of this curve? Or, at a minimum, perhaps you'll have to incorporate a price increase into your future plans. That actually came up at a client earlier this week.
Stay abreast of what's going on around you and your business. Think about the potential impacts. For only the noteworthy and high-risk items, dig deeper. Discuss with your supply chain partners and trusted advisers. The bottom line – don't be surprised by critical potential impacts to your business.