Shanghai has been locked down for around 6 weeks already. It is resulting in a significant bottleneck of container ships sitting outside Shanghai. Here are a few stats/ comments:
There has been a 74% rise in import dwell time since the lockdown
Shanghai ran out of space for refrigerated containers.
According to the Royal Bank of Canada, 20% of the global container fleet is currently stuck in congestion at various major ports.
In Shanghai, ships awaiting berth increased 34% over the past month and take 74 days longer to arrive in a warehouse in the U.S.
The bottom line is that there is a SURGE of container ships waiting outside Shanghai. It is a similar to the issue created by the lockdown in Wuhan with the difference being that Shanghai is much larger and so the impact will be far greater.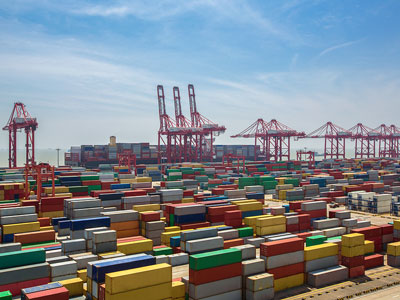 Russia-Ukraine Impacts
As discussed in our article, "Proactively Addressing Global Events to Grow Market Share & Ensure Seamless Customer Service Using S&OP", there are serious supply chain impacts occurring throughout the world without the exports from Russia and Ukraine. From escalating oil and gas prices to limited supply of metals and significant repercussions to the global food supply, the impacts will be widespread. It also proves that national security and risk assessments should be conducted for your end-to-end supply chain.
Supply Chain Impacts
The supply chain will not get caught up in 2022 or 2023. In fact, it is unlikely the global supply chain will ever realign. There is far too much volatility in both demand and supply, and the situation continues to worsen which creates a vicious circle of disruption causing further disruption.
On the other hand, it is possible to realign your supply chain. Get on top of your end-to-end supply chain, your partners (and your partners' partners), their financial viability, their capacity and capabilities, etc. Evaluate your risks, probabilities, and potential impacts. Determine your ability to be resilient, innovative, and collaborative. Do the same for your supply chain partners. Make the appropriate design tweaks. Provide support, training and education to supply chain partners. Drop or shore up your weakest link. You'll regain control of your supply chain.
Please keep us in the loop of your situation and how we can help your organization thrive during these times of volatility and disruption. There will be more winners created than at any other time than since emerging from the Great Depression. To gain additional ideas and insights on how to best navigate these volatile times and thrive, read our new eBook Thriving in 2022. Learning from Supply Chain Chaos. Download your complimentary copy.