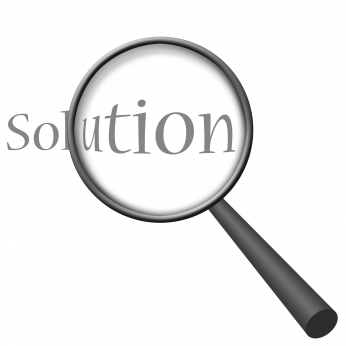 I was carpooling across town for an event that was already postponed once in rainy weather in rush hour in Southern California, and if this situation doesn't call for resilience, I don't know what does! Of course, something is bound to go awry, starting with traffic jams galore.
We both had to be home at an early hour to get to key events that evening, and we didn't have the best of days. Not only did we miss key meetings to attend the postponed event, but the most important part of the day was cancelled due to delays, and several things weren't coordinated too well. Thus already a little frustrated, we headed home.
My carpool partner was already concerned about driving through large puddles with her small car because she didn't want it to stall out. Prior to the tour, we made several trips around the parking lot, and it was decided we had to move to higher ground or we'd be up to our knees in water. After the tour, while making our way to the exit, we had to drive through big puddles again. On the last big puddle before exiting the lot, the car started making a loud noise. Not good!
After we pushed through and pulled off to the side, it was apparent that the undercarriage cover came off. Clearly the water didn't make it fall off but there must have been something in the water that caused it to separate. We were at a male dominated facility, and there were at least 4 guys at the exit. They came over but seemed quite uncertain as to the issue. My carpool partner was no expert at cars but saw that it was the undercarriage and decided we should back up so that we could see it and weren't dragging it along. She asked them for ideas or recommendations for a shop nearby. No one had any idea and just pointed out that the undercarriage was dragging below the car. My carpool partner was becoming frustrated.
After a few more minutes where they were of no help, she decided we could tie the undercarriage up so that it would stay for the ride home; however, we needed rope. Of course, no one had a clue. Luckily, she found rope in the backseat (which, I admit, would never be found in my backseat…until this experience). Next she tied it up herself as one or two of the bystanders watched. We needed a scissors to tie it up. What do you think happened next? Of course – no one knew. I went over to the guard shack and borrowed a pair. She cut the rope and we drove back in the rain for about 2 hours in heavy traffic.
Since she is new to the area and didn't want to leave the temporary rope option too long, it occurred to me that my mechanic is amazing at customer service and would probably help us out. I texted him, told him the story and said we'd drop by in 20 minutes. When we showed up, he took us immediately, offered us coffee and conversation while they assessed the issue. He returned with a temporary solution and showed us why she would have to purchase a new undercarriage cover. Less than 30 minutes later, we left with the car intact and safe to drive until the dealer could order a need cover that he offered to put on for her. He didn't charge us for this service and left us thanking him profusely. My carpool partner even left with a tip on how to buy a new truck for her husband who was moving out the next day. Who doesn't value relationships!?!
In this situation, we could have become seriously delayed (missing our evening events or taking Uber on a lengthy drive), stuck, angry and more. Instead, my carpool partner took control of the situation, got us going and then we leveraged fabulous connections to ensure the temporary solution would "stick". Resilience and perseverance won out in the end! What would you have done?