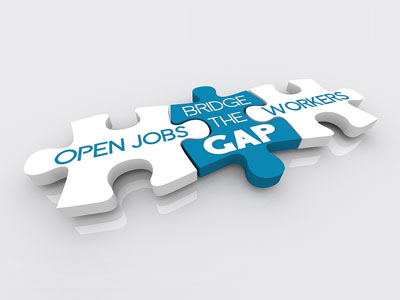 The War for Talent
Many circumstances have added up to create a massive war for talent. As I wrote in Brushware magazine, the skills gap is getting worse by the day. According to the Bureau of Labor Statistics, 4.3 million Americans quit their jobs in August which is a record-breaking month following additional record-breaking months.
Several of the reasons that pop to mind include:
Baby boomers are retiring even faster than planned pre-pandemic
Employees have decided to retire early after reevaluating life
The pandemic forced people to reevaluate their career, and they are refocusing on jobs they perceive to have more meaning
Parents had to stay home with their children and have decided their kids need more attention and/or they prefer to focus additional attention at home
Employees have to focus additional attention on aging parents and need more flexibility than their job provides
People got used to unemployment and have decided to pursue different avenues
Employees don't want to be forced to get the vaccine
Employees are feeling comfortable to job hop and interested in more money
And, the #1 reason people decide to leave is due to weak leadership/ bad boss.
As my colleague said recently, there is a war on talent, and the talent has won. So, the key question is what can you do about this problem?
Join Global Supply Chain Experts for a Panel Discussion
As part of the Society for the Advancement of Consulting, I participate with a special interest group of top notch supply chain consultants from around the globe with expertise and clients from Europe to North America to the Pacific Rim. We support clients ranging from small and medium size closely held businesses to private equity backed companies to global enterprises and advise them on strategies to successfully navigate the changing global landscape.
We will talk about what we're seeing across the globe as it relates to talent and labor shortages, and more importantly, we will discuss strategies to succeed during this war on talent.
Listen to our panel discussions here:
If you register, you will receive access to the archives as well.
What would you like to ask about talent in the supply chain? Feel free to contact us with your questions and input as well.
Did you like this article? Continue reading on this topic:
Talent, Talent, Talent