Do you have a network of people you can go to for answers, help, introductions, and more? My network is not only very important to my business but it is also very important for my personal life. Starting with business, I can definitely say that LMA Consulting's success is 100% due to my network, meaning my colleagues (former employers, groups, etc.), clients, family and friends. If you aren't paying attention to people, you might as well hang up your hat!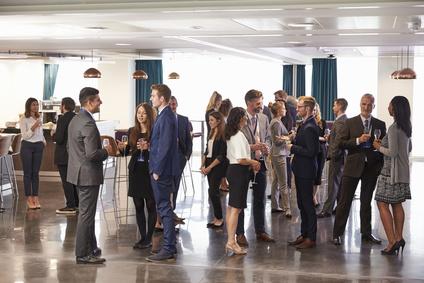 With that said, you MUST be genuine. I've seen people who seem to be connecting strictly for business or to "sell" something. They never do well over the long term. On the other hand, if you are well-respected and genuine, people will go the extra mile for you (just as you will for them). One of my best decisions early on in my career is that I "kept track of good people". It is probably the best decision I made in building my business and creating an enjoyable career.
I've always believed it is key to both professional and personal success, but lately it has certainly proven true! A family member had a stroke, and several people in my network helped find the best care, navigate medical processes, and much more. A close friend needed help in navigating an unpleasant situation, and several folks provided assistance and resources. A colleague got my aunt connected with the best breast cancer doctors in Boston (and had to go to her ex-husband to do it!), a few colleagues connected me with resources to resolve house issues, several colleagues have provided resources, referrals and information for family and friends related to finance, taxes, internships, jobs, and more. I'm most appreciative of my network. Thanks to you all for being there!
One Tip to Implement This Week:
Why not take stock of your network? Don't worry so much about who you can go to for issues. Instead, think about what you can do to provide value to the people in your network. Show them that you appreciate them. Why not start there? It is far more interesting to provide value than it is to receive value although I am very grateful you exist when the need arises.
When I first started with a group of trusted advisors (ProVisors), I wondered how I would ever be able to help some of the professionals that didn't relate to my focus in manufacturing and distribution/ logistics. Over time, I realized that there are countless ways to provide value to people. Simply introducing connections where you think they might be able to provide value to one another is a great start. Why not think about one person and find a way to provide value. Start today!
January 9, 2020