July 9, 2017
Last week, my brothers and nephew were in town for a vacation around Southern CA. One of our stops was Disneyland, and my brother Brian purchased lunch tickets that enabled us to have good seats for Disney's Main Street Electrical Parade. It has always been my favorite since my first trip to Disneyland on a family road trip from Chicago across country when I was quite young. See below….how could it not be your favorite?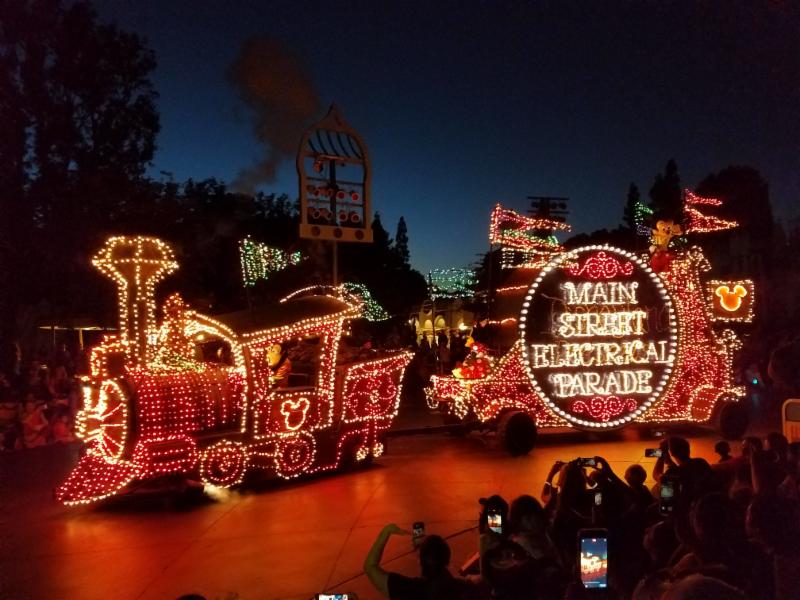 Disney did a fabulous job of putting this together. They go the extra mile for the "little touches" that make the difference. In this case, I love the music that accompanies the parade. Of course they have people, bugs, magic dragons (another favorite), and firework displays that go by in an amazing experience. That's why people "camp out" for a few hours to get a good seat! I remember doing that with my parents, and my dad would get us snacks to pass the time while we waited.
Disneyland has retired this parade several times but it is a timeless classic that keeps coming back (thank goodness). What amazing timeless experiences are you creating for your customers and employees?
One tip to implement this week:
What type of experience would keep your customers coming back – and even standing in line to partner with you? An intriguing question….. Even better, what would keep your employees engaged? Have you ever seen happy customers with unhappy employees? Me either!
So, don't worry about creating a Disney experience on day one; however, take some time to think about how to create compelling customer and employee experiences. Ask for input. However, I've found it is usually hard for people to articulate what they want before they experience something like it. For example, I never would have thought I needed to see a Main Street Electrical Parade – until I saw it. Thus, ask questions about what is important to your customers and employees. Understanding what is important will help you think of experiences that will matter to them. Brainstorm. I have no doubt my favorite parade wasn't a one-person creation!