June 15, 2016
This past week, I've been in New Zealand, following my strategy / mentor advisory meeting in Sydney and a few tours in Australia. Our first stop was Christchurch. It was devastated by an earthquake in 2011 with buildings crumbling everywhere – apparently, they hadn't built Christchurch with earthquakes in mind originally (although they certainly are rebuilding it that way now). Thus, it was almost a complete loss in the city center.
Not to be held down, New Zealanders thought of an innovative plan to build a mall from shipping containers to keep the city center going, and it became so popular that it still exists today. Here is a picture of the mall: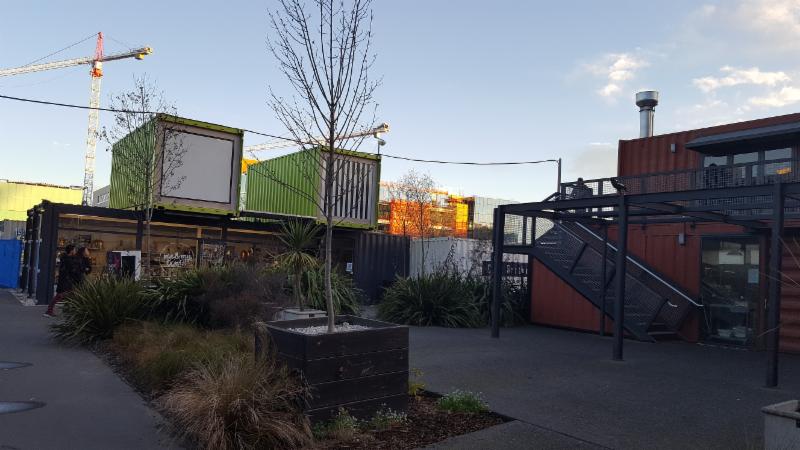 And, I thought this mural (in the mall) was a great depiction of how New Zealanders cooperate. Several of the sentiments on the mural and especially "Creativity is maximized when you are living in the moment" was exemplified with the creation of the mall. I love many of these!
One tip to implement this week:
Are you creative and cooperative? It might come in quite handy when trying to solve a "work problem" you've had for quite a while (or even think of an innovative new approach) if you emptied your mind to see what new ideas came to you. And if you could collaborate and brainstorm on those ideas, I bet you'd have an even better chance at coming up with good ones – and implementing them. After all, most of my clients have the ideas but need the assistance to confirm, prioritize them and to "get them done".
Take a break or lunch this week and just empty your mind. Give yourself the opportunity to think creatively, and you might find that you have new ideas. Perhaps you can then use another sentiment from the mural and "do one thing a day that scares you" – it could be believing in your idea enough to run it by your colleagues, customers, Board of Directors and the like.