June 22, 2016
Last week I was in New Zealand, and I went on a wild ride on the Dart River (see below).  We went at 100 kph with just 4 inches of water.  It was a thrilling ride with amazing scenery in the background, and it got me thinking about the critical importance of speed in today's workplace.  EVERY single one of my clients must grow, improve service levels, reduce lead time, maximize margins, and improve efficiencies – YESTERDAY.   Speed of results is of the essence.  It has been the focus of my clients since the recession (as cash was the focus during the recession) – in today's Amazon-impacted workplace, speed will make or break success.
However, if you are going at 100 kph in an uncontrolled fashion, you will end up smashed directly into a boulder in the Dart River.  In business, it is no different – you must maintain CONTROL while moving rapidly or success will not follow.  This is one of the tenets of my proprietary process for driving supply chain performance TST.  Having speed and torque with no traction leads to spinning your wheels.  It is often the reason I'm called into a client.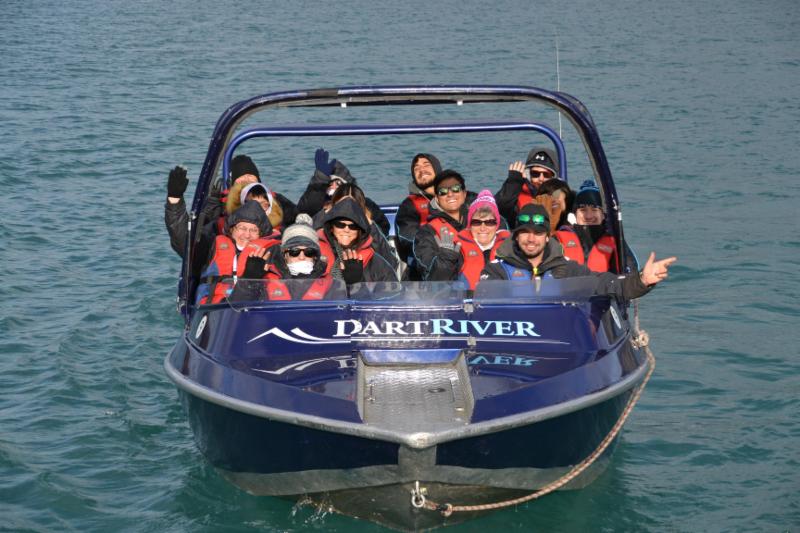 One tip to implement this week:
I've found the first step is to understand and create urgency around your priorities.  Most likely you are doing a task because you want to serve a customer as almost everything we do at work can be traced back to serving customers; no matter the task – if you don't think what you are doing ties to a customer, contact me.  I bet we can tie it to a customer or drop it from your priority list.  These customer-centric tasks are critical.  This doesn't mean you have to serve customers blindly but to serve them well while achieving a win-win profit and business growth requires you to work with controlled speed.
Start by finding the why behind your tasks this week.  If there isn't a compelling why, remove the item from your list.  Focus only on those with an important why.  Explain the why to your team or your manager.  Create urgency.  Think about the last service you received that not only provided great service but was speedy – wouldn't you like to repeat that for your customers?