March 27, 2017
Recently, when I was in New York, I had the opportunity to walk down Times Square (pictured below). The people, the buzz and the lights are amazing – almost no matter what time you take a stroll. There is a certain appeal of the advertisements. TV shows that you didn't care about previously look more enticing as they flash by on nearby buildings. Store advertisements seem more appealing than they do in print, on-line or on TV. Do you wonder why? There is a marketing appeal to walking in Times Square. How can we create this with our companies?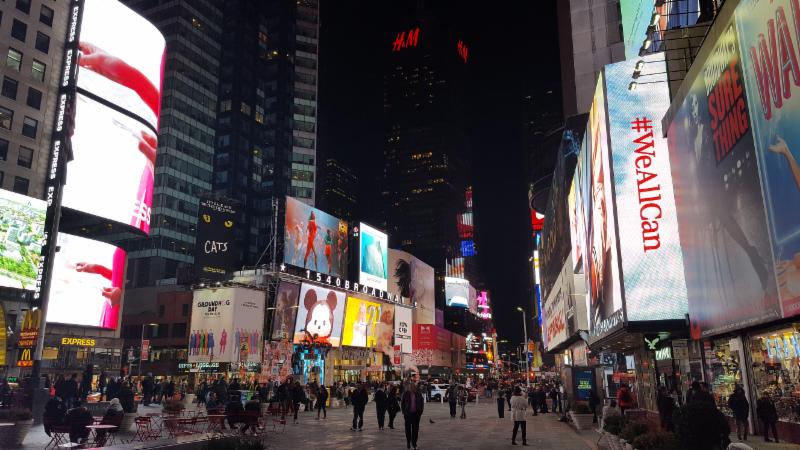 One tip to implement this week:
No matter our job, we are all in the marketing business. Who doesn't want their product, services, projects or even their own image to be attractive? It is why there are so many marketing resources working to help create the "right" image. It is also why services such as Linked In are so popular. What can you do to create the best image?
Start by getting clear on what benefits/ outcomes your products, services, projects and people achieve. People do not care about what you want to convey; they care about what is in it for them – of course. So, how can you help them? Or how can you make them feel good? Times Square makes many people feel energized and excited. How can you create that sort of excitement about your product or service? Or, how can you make a potential employer or customer feel like they would be fortunate to do business with you? Simply start by getting clear on 1, 2 or 3 reasons. Then, you can move on to how to convey those reasons in a compelling manner.