November 20, 2017
Queenstown has to be one of the most beautiful places on earth! They realize this advantage and put these beautiful surroundings to good use. Beyond tours of all shapes and sizes (ranging from jet boats to off-roading vehicle tours and more), the gorgeous sites make for a great backdrop for movies. For example, in an adorable tiny town outside of Queenstown called Glenorchy, they film movies with the amazing scenery. Certainly, you'll recognize some of the names such as the Lord of the Rings, Wolverine, the Chronicles of Narnia and, most recently, Mission Impossible 6 with Tom Cruise. Each of these used the backdrop below in one way or another. Have you thought about the value of your surroundings?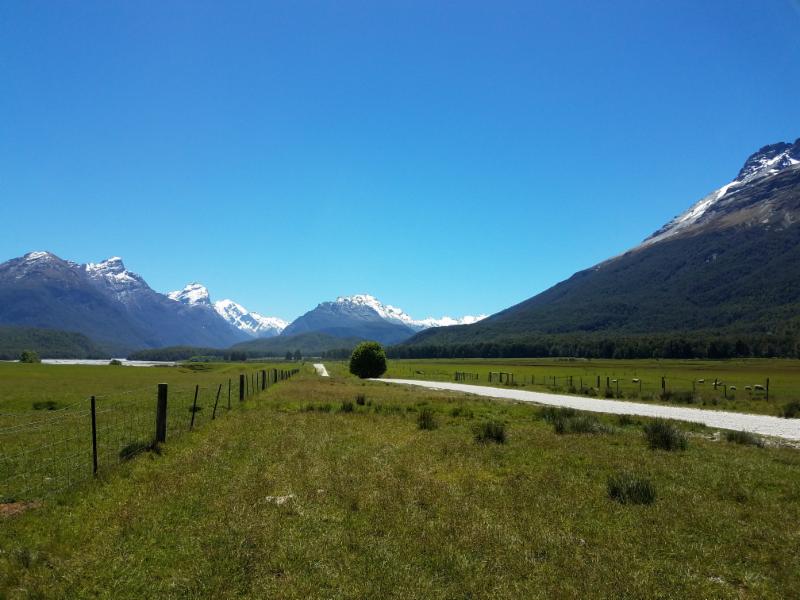 One tip to implement this week:
It might be a great place to start by taking a step back or slowing down to observe your surroundings. Do you see what's around you? I know I have certainly been accused of missing things while thinking about a client or an upcoming event. Why not take a few minutes to notice what is going on around you? I bet you'll find it is different than what you thought!
You might find that you are surrounded by some amazing scenery as well. For example, I live in Southern CA, surrounded by the ocean, mountains, the desert and much more. However, that is the geographic area. At work, perhaps you can think about the culture and people surrounding you – your colleagues, your customers, your suppliers and more. Do you appreciate these people? They can make or break your business and career so perhaps it is worthwhile paying attention.
Additionally, what else surrounds you? Does your company invest in machinery, equipment or the latest technologies? Can you leverage these advantages? Or, at a macro level, perhaps you should think about your surroundings in terms of your industry, economy and more? And, at the micro level, "the small things" such as the cleanliness and organization of your facility can make a huge difference. Take the time to look around – what do you like? How can you put your advantages (strengths) to use?