October 14, 2017
Last week, my Aunt Marge passed away, one month shy of her 96th birthday. My dad, brother and I went to surprise her for her 90th birthday (see them below). She was sooo very excited to see my dad. She had a gift for conversation and could make mundane topics seem pretty compelling. I remember visiting my aunt and uncle over the years, and my mom was typically deep in conversation with my aunt about all sorts of family members and whatever else was going on. Since I was the only girl, I could sit and participate with them sometimes too, and it was engaging conversation. There are some people with a gift for making everything seem quite intriguing, and that was my aunt. Who wouldn't benefit from having that skill?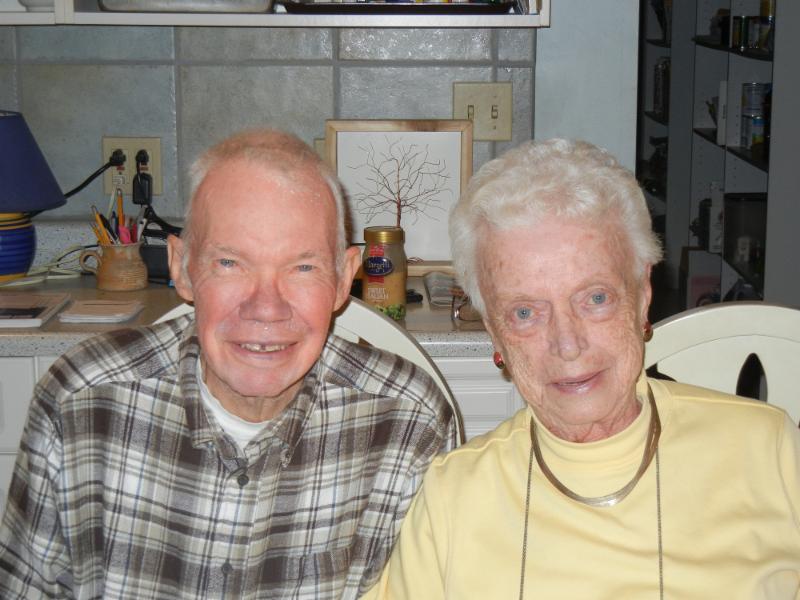 One tip to implement this week:
So, it can be a challenge to develop the gift of conversation overnight; however, you can make progress. I remember when I first started consulting….. I would definitely NOT profess to be any any sort of expert; some might argue I was pretty weak in this aspect. After all, I was focused on achieving results for my clients and didn't have any idea how to participate in "small talk". I should have asked my aunt for advice!
I tried a few networking groups because I knew it was a good idea but I didn't know how to start a conversation. I distinctly remember one event where I stood around the food line because at least it was a way to not stand around on your own at a "networking event". Fast-forward several years later and I lead all sorts of groups, am well-known throughout the area, and connect people everyday (and love it). I would have never have suspected that not only would I be able to connect people outside of my specific area of expertise but that I also would enjoy it!
No matter your skill in conversation, you can improve. Start by focusing on the other person. That alone can go a long way. Be interested. Look for ways to provide value. Find people like my aunt and pay attention to what they do and say – and how they do it. Try their techniques in your own way. Ask for feedback. And last but not least, start telling yourself that you are improving and good at conversation. I distinctly remember that I used to think I wasn't a good networker until one day when I read or heard advice to stop that. I started saying I was good at networking, and it came true. You'll believe what you tell yourself! I am no 'Aunt Marge' but I have my own style.