According to the National Association of Manufacturers (NAM), 82% of manufacturers remain at least somewhat positive about their company's outlook. This statistic is especially interesting since 59% thought continued inflation would make a recession more likely in the next 12 months.
Perhaps manufacturing should be even more positive as reshoring ramps up as companies realize they need to take control of their production. Are you getting ahead of this trend?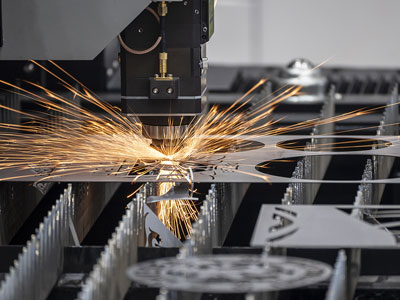 Reshoring Rises Rapidly
Reshoring and foreign direct investments (FDI) job announcements hit a record in 2021, according to the Reshoring Initiative's 2021 Data Report. According to the report, the year-over-year increase is almost exclusively due to companies filling the supply chain gaps of essential products including electronic batteries, semiconductors, PPE, pharmaceuticals, rare earths, and renewable energy. At least 63% of the projects reshored were from Asia with the South being the most popular region for reshoring. Texas and Tennessee were the top two states for the number of jobs announced.
Opportunities Abound
Even though reshoring is rising rapidly, it is not fast enough. Manufacturing will have to run faster to keep up with the demand. Companies have realized the lengthy lead times from Asia are unacceptable. Most certainly, the inability to pivot rapidly to changing conditions is unacceptable. Customers change their mind. Having a minimum of 13 weeks of inventory in the extended supply chain while easily double that amount during times of supply chain chaos is unacceptable. Being dependent on suppliers that can triple container shipping prices with extended delays is unacceptable. Running out of warehouse space to store the "wrong" products in the "wrong" place is unacceptable. Thus, companies are taking control and expanding manufacturing capabilities, whether internally or through partnerships.
For example, there is a vast need to expand the manufacturing of computer chips. Even though Intel and Taiwan Semiconductor are expanding in Arizona and Samsung and Texas Instruments are expanding in Texas, it is a drop in the bucket in comparison to U.S. demand since they are used in everything from cars to medical devices to electronics. There will be more opportunities for manufacturing in the next few years than ever before. Similarly, there will be vast opportunity for companies to secure their market position for decades to come. Will you be prepared to grow during inflation, deflation, supply chain disruption and whatever else is thrown your way?
Please keep us in the loop of your situation and how we can help your organization thrive during these times of volatility and disruption. There will be more winners created than at any other time than since emerging from the Great Depression. To gain additional ideas and insights on how to best navigate these volatile times and thrive, read our new eBook Thriving in 2022. Learning from Supply Chain Chaos. Download your complimentary copy.