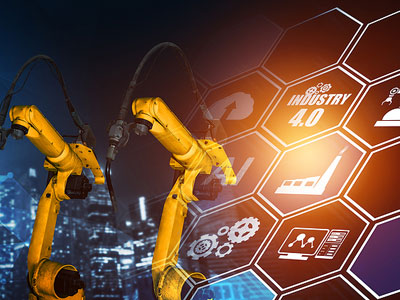 As I wrote in this month's Brushware magazine (page 20), manufacturing is trending to digital. We were already on this path the last few years, and it accelerated 5 fold during COVID. According to the Hackett Group, 77% of companies have strengthened their commitments to digital transformation because of the COVID crisis. ERP. Robots. IoT. Business Intelligence. Augmented reality. Are you evaluating what you should do to get ahead of this curve?
What Should We Consider and/or What Impacts Could Arise?
Take stock of where you stand with your technology roadmap. Whatever it said a year ago is irrelevant. Instead, think about the following:
What do your customers need?
How are your customers needs changing?
How is your supply chain reacting to changing conditions?
What risks concern you?
Is your ERP modern and scalable?
Do you have access to business intelligence?
People or robots? Or, of course, both?
Are you automating repetitive tasks but keeping the strategic close to the vest?
Do you have the skills to support the digital transformation?
Quickly reassess your situation. Pick a few key priorities that support your strategy. Take iterative, continual steps forward.
Read more about these types of topics in my eBook, Future-Proofing Manufacturing & Supply Chain Post COVID-19. Gain ideas and strategies to reemerge in 2021 and thrive long-term. If you are interested in gaining an expert assessment and path forward tailored to your company, please contact us?
Please share your stories, challenges, ideas and successes.