April 19, 2017
According to the Material Handling & Logistics, robots are slashing U.S. wages and worsening pay inequality.  That is certainly a provocative statement!  According to new research by MIT's Daron Acemoglu and Boston University's Pascual Restrepo, one additional robot per thousand workers reduces the employment to population ratio from .18 percentage points to .34 percentage points and slashes wages from .25% to .5%.  Regardless of the exact figures, it is certainly accurate that robots will replace certain types of jobs.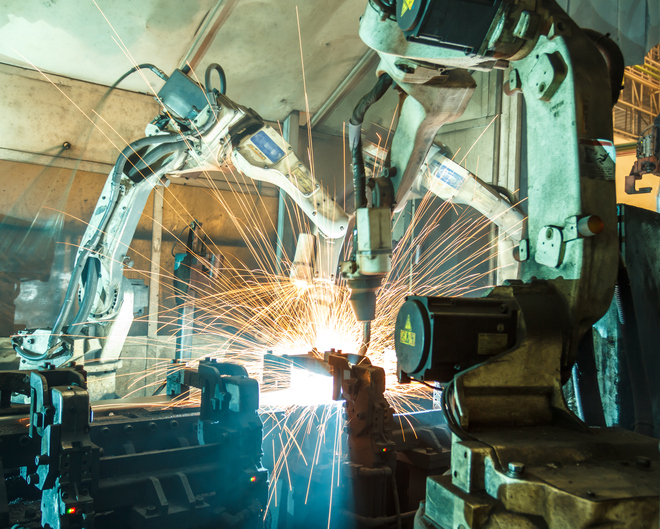 Is this good or bad?  It is for you to decide based on your circumstances.  Technology and automation can keep you competitive and "save" higher skilled jobs since costs are reduced and so there is less incentive to move manufacturing away from the customer base to a lower cost location.  On the other hand, robots will minimize the number of repetitive jobs needed.  Are you continually building on your skills?  And, are you supporting continual skills building in your workforce?
What Should We Consider and/or What Impacts Could Arise?
We are hearing more and more about technology, automation and robots.  Thus, if you aren't at least thinking about this strategy, you'll likely be left in the dust.  With that said, we are the first to say – do not automate for the sake of automation.  Does it support a key need of your business?  Will it help you provide a better customer experience?  Will it help you be more competitive to grow your business?  Think carefully before jumping for the sake of following the popular trend.
If you don't have a high labor cost environment, will robots make sense?  Perhaps not.  Just like everyone and his brother jumped on the outsourcing craze several years ago and many later discovered it didn't make sense in their case (often by learning the hard way with unhappy customers), think before you leap.  Stay on top of the latest technology and search for business needs where this tool "fits the bill" to drive business results but do not blindly follow any person or crowd.