January 29, 2019
In the past two weeks, I attended the CSCMP State of Logistics event, am preparing for the Future of Supply Chain & Logistics reception event as part of the leadership team and have debriefed with LMA Associate, Elizabeth Warren who attended the State of the L.A. Port and the State of Long Beach Port events. To summarize, I'll borrow from the Port of L.A.: "Busier, safer, greener".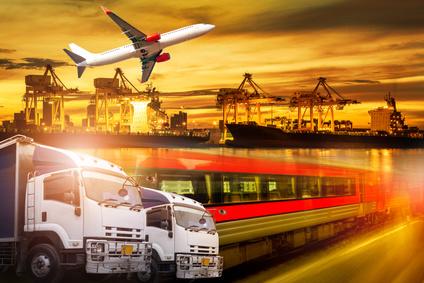 Still number 1 and 2 in the U.S., the ports of Los Angeles and Long Beach increased volume last year to 9.5 million TEUs (twenty-foot equivalent units) and 8.1 million TEUs respectively. With the threat of tariffs, there was a surge of imports around the holidays, creating record-breaking days in both locations and the second busiest month in history at Long Beach.
Significant progress has been made in terms of air emissions. From 2005 to 2017, diesel particulate matter has decreased by 88%; nitrogen oxide has decreased by 56%; sulfur oxide decreased by 97%; and greenhouse gas by 18%. In terms of targets, there is a goal to reduce greenhouse gasses by 40% in 2030 and 80% in 2050. Certainly, California leads the way when it comes to green and sustainability.
Logistics is around 7.7% of GDP or $965 billion. It has increased around 20% since 2006 yet decreased as a percentage of GDP by 30%. In comparison to other countries, we are far lower with Japan the closest around 11% and China the furthest around 18%. E-commerce is increasing around 15% per year, and it carries high supply chain costs around 25-30% of e-commerce sales.
All modes of transportation were up (airfreight, rail, trucking)! With that said, trucking is 76% of transportation spend, and so it is the 100 pound gorilla. Rates have been on the rise, capacity is tight and shippers have to be more proactive. There are lots of technologies being explored but no near-term, viable solutions to resolve the issues. Again, similar to the ports, there are countless conversations about sustainability.
What Should We Consider and/or What Impacts Could Arise?
Global logistics is relevant to GDP and to every business that produces, distributes and sells products. Whether an aerospace manufacturer with multiple outside service steps all requiring transportation or Walmart, requiring a supply chain sourced both locally and from afar as well as grocery delivery on the customer side, without logistics, business will cease.
In today's Amazon-impacted marketplace where quick turnaround, short lead times and frequent order changes are the norm, re-thinking your manufacturing and extended supply chain footprint is becoming a necessity. Whether re-evaluating make vs. buy decisions, re-configuring sales channel structures or revising inventory fulfillment practices, logistics is one component that can no longer be an afterthought.
In our view, those clients with a resilient supply chain will thrive in this new normal business environment. To learn more about how to create a resilient supply chain to navigate disruption and achieve peak performance, check out our new series or contact us for customized expertise.