July 22, 2018
According to a new an Industry Week article, you can achieve amazing growth and success without robots and IoT! Combilift has used innovation, creativity and the customer experience to go it alone with amazing results! Safer, simpler, smarter is their tag line. Check out their video….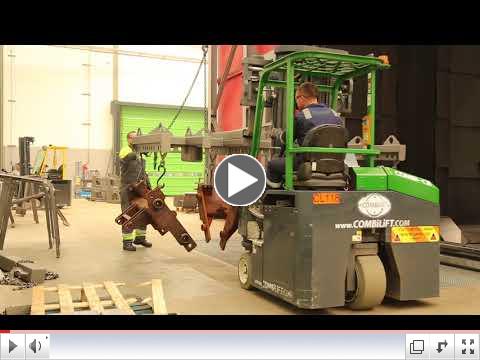 Combilift is revolutionizing the way companies handle and store materials especially long and awkward loads (sound like several of our clients….). Most interesting is that they are successful through their attention to customers. They have an eagerness to provide the perfect solution for their industrial customers' needs – they "go the extra mile" to provide superior customer experiences in a customized way. Do you?
What Should We Consider and/or What Impacts Could Arise?
Certainly if you are in the forklift industry and sell into niche markets, watch out! Just kidding – really, we should be able to learn quite a few lessons that we can immediately apply from this intriguing example. Do you have signs posted about the importance of customers or do you LIVE your passion of the importance of customers? Remember, there is no way you can do any of this without passionate employees so start there.
Next, although it is important to stay up-to-date on the latest technologies and which might apply to your company's future, do not get sucked into that black hole? Instead, remain focused on "what makes sense", whether that is technology, lean processes, or just plain common sense. We have partnered with key clients to solve seemingly significant complex issues with a good dose of common sense. Why not take a step back and think about whether what you are doing makes sense.