November 30, 2018
Earlier today, the USMCA (new NAFTA) agreement was signed by the U.S., Canada and Mexico. It still needs to be ratified by lawmakers but several immediate protections went into effect. Since I am surrounded by manufacturing and supply chain organizations and professionals in terms of clients, colleagues, trade associations and more, I can say that there is largely positive commentary about this partnership in N.A. and the improvements to the old agreement. Of course, there was a lot of negative commentary and debate about the particulars and the impact on trade (you'd have to live under a rock not to hear them!), but it is a noteworthy step forward from our current position!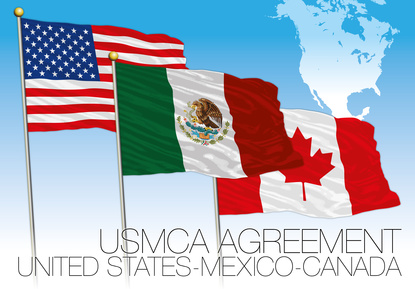 What does this mean for your business? Are you "ready" to leverage the opportunities and minimize any risks?
What Should We Consider and/or What Impacts Could Arise?
Although most clients and colleagues expected something to work out in terms of NAFTA, many were still in a bit of a waiting pattern. No matter the final details, it shows that collaboration will take place. I think it is noteworthy that collaboration is an integral part of the business success equation. Many years ago, collaboration was seen as a fluffy topic but it has become key to success. Perhaps we should all think further about how well we communicate and whether we can collaborate with those who don't see eye-to-eye with us.
From a technical point-of-view, there are bound to be many implications on our businesses, whether we source materials or products from Mexico or Canada or not. And if you are in another country, there will be an entirely different set of impacts. Think about your extended supply chain, from your suppliers' suppliers to your customers' customers and everyone in-between. Are there opportunities? Risks? Be proactive, and I bet you'll find at least one opportunity. This is another example of the need for a resilient supply chain. Check out our new video and article series as well as our soon-to-be offered Rapid Resilient Supply Chain Assessment service: