October 3, 2019
In our Manufacturing month Profit through People newsletter, we discussed the relevance of manufacturing on the economy, jobs and quality of life. For example, for every $1 spent in manufacturing, $1.82 is added to the economy which is the HIGHEST multiplier effect of any economic sector. Read our feature article to gain many other compelling statistics.
October is Manufacturing Month and specifically Oct 4th is Manufacturing Day, and we are ready to celebrate our significant success. After all, for an industry the general public thought was dead and outsourced to China, it is far from dead. In fact, manufacturing in the U.S. would be the 8th largest economy in the world!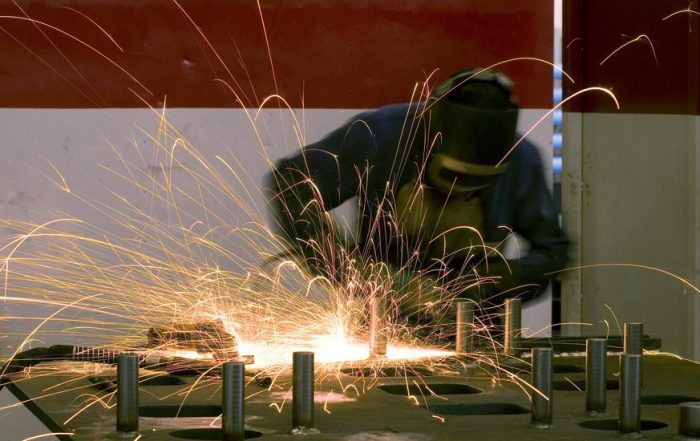 There are many manufacturing events occurring during October. Take a look at a few of the options and consider how you can participate:
Industry Week announced a Manufacturing Day event in conjunction with Applied Industrial Technologies. The goal is to expose a critical new generation to the power and impact of manufacturing.
There are countless number of events taking place throughout the country on Manufacturing Day.
Manufacturers are also prevalent in hiring disabled talent. Read this Industry Week article with the top employers to do so. We have a significant enclave of just this type of talent in the Inland Empire at Oparc and Goodwill.
Inland Empire Manufacturing Day events – many companies are opening their doors to students. Encourage our future generations to take part.
The Inland Empire Women in Manufacturing are are promoting Manufacturing Day activities with the goal of inspiring the next generation of leaders.
The College of Business & Public Management at The University of LaVerne also sponsored a Women CEO Forum on "Lessons Learned on the Road to Success".
APICS Inland Empire is kicking off two courses in the fundamentals of manufacturing and supply chain during Manufacturing Month and will be hosting an executive panel and networking symposium on Collaborating for Advanced Manufacturing & Supply Chain Success on Nov 9th.
I'll be speaking at The Rancho Chamber on "Sustaining the Manufacturing Momentum: Technology, Talent, Transition"
And I'll be speaking in conjunction with City National Bank and AmPac on "Sustaining the Manufacturing Momentum: Technology, Talent, Transition"
What Should We Consider and/or What Impacts Could Arise?
What is the impact of Manufacturing Month?
We could make the difference in not only our economy and quality of life but also on future leaders!
How can you participate in Manufacturing Day? Read through any one of the opportunities listed above. Or, why not start an event of your own? APICS Inland Empire teamed up with the University of LaVerne to offer production and inventory management education to high school students recently. These small steps can transform lives!
We are interested in what you decide to do. Send us feedback, pictures and ideas for continuing to spread the word on manufacturing. Manufacturing is a critical aspect in creating a resilient supply chain and so we thought we'd share a myriad of articles about manufacturing and supply chain to increase your success on our blog.