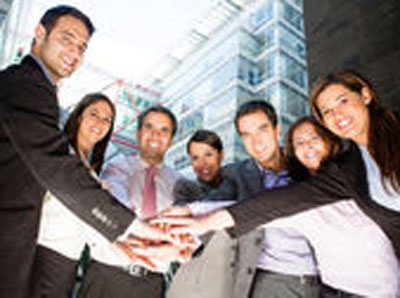 In today's Amazonian environment, customers expect rapid delivery (same day/ next day is preferred regardless of industry), 24/7 accessibility, easy returns, innovative collaborations and much more. Add disruptors popping up all over (such as Uber, Netflix and more), trade war impacts and technology disruptors to entire industries (such as artifical intelligence to the accounting industry), it is quite clear we are in a new ballgame. One of the keys to successfully navigate this environment is to rely on your people.
When it comes to your people, if they don't feel empowered, they will not take a leap of faith and bring up ideas, test theories etc. In essence, they need to overcome fear to rise to the occasion. What is your environment like in your office? Here are a few questions to ponder:
Will employees be shunned if they go against the grain? For example, if employees bring up an idea that isn't popular or one that the manager thinks puts him/her in not-as-good a light, will they get shunned? Before leaping to the answer of "of course not", perhaps take a second look one or two levels below you. You might find a different answer than you wish.
Is failure celebrated? Of course, we don't mean multiple failures repeating the same mistakes but is a single failure / learning experience celebrated?
Would failure still be celebrated if it impacts month-end numbers? Unfortunately, that is when it will occur. It is just luck of the draw.
Is it OK to help a project team? For example, if an employee helps a project team that requires his/her expertise even if it isn't relevant or supportive to his boss's success, will it be OK? Worse yet, if this person is busy (which will always be true), is it OK if he diverts a few hours to help the project team for the greater good even if it doesn't help his manager? Will the manager answer the same way if he didn't know you were listening?
Do you provide tools and training? Some employees will take the leap on their own whereas others want the extra support to feel qualified to provide ideas and advice. Are you willing to invest in these?
Will you provide mentoring and support? Beyond tools and training, ongoing mentoring and encouragement is needed to facilitate the process. Whether formal or informal, do you have a process in place that provides this support?
It is definitely much harder than it appears to have your employees overcome fear when you aren't looking. Are you willing to invest time and money into this effort to enable the growth of your employees and the scalable, profitable growth of your business?