Special Report: How Companies Should Reshape to Succeed in 2023 & Take Advantage of Huge Opportunities Coming Down the Pike
The world remains in chaos and businesses are conflicted about what to do. The next year will separate the market leaders from the rest. We talked with top notch trusted advisors about what their most successful manufacturing, supply chain and technology clients are doing to not only succeed in 2023 but to prepare to take advantage of the huge opportunities on the horizon. Twenty-seven trusted advisor experts discuss what companies need to do to reshape in 2023 to thrive for decades to come.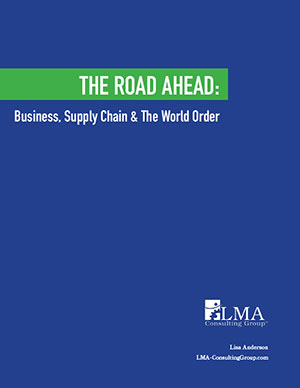 Insights from 27 Trusted Advisors
There is much going on in the world from navigating stubborn inflation to fears of recession to geo-political risk. In addition to my foreword (executive summary), we cover a wide variety of key topics impacting manufacturers, distributors, retail, and healthcare including:
Commercial relocation
Cyber
Geopolitical & natural resources risk
Human capital – Planning & scheduling, labor law compliance, talent
Insurance – Commercial
Logistics (airports, cargo, distribution, global supply chain, ports)
Marketing – Artificial intelligence & communication
Manufacturing – Nearshoring (Central America, Latin America, Mexico, etc.)
Manufacturing – Reshoring
Manufacturing – Offshoring (India)
Manufacturing – Talent
Supply Chain – Software, artificial intelligence, sourcing & architecture, mitigating risk, process & people
Technology – Artificial intelligence, infrastructure, ERP, the customer experience
Link to Download the Report
We are pleased to offer a complimentary download to our newsletter subscribers –
Please contact us with feedback, stories, issues, and opportunities on what you're seeing, topics of interest, and what you're doing to succeed and differentiate yourself from the crowd. And, please keep us in the loop of your situation and how we can help your organization get in a position to thrive for years to come. Learn more about these topics in our blog and download your complimentary copy of our eBooks including our new release, SIOP (Sales Inventory Operations Planning): Creating Predictable Revenue and EBITDA Success.