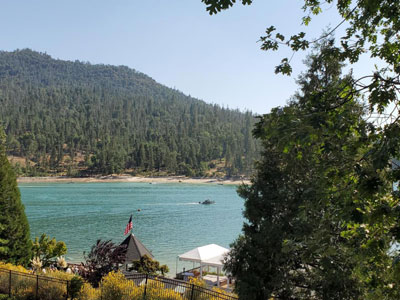 While my nephew was in town for an internship, we went to Bass Lake and Yosemite. It was strange to be 'back to normal' in terms of going on a tour of the park, eating in a restaurant overlooking Bass Lake and more. It was beautiful as you'll see below, and it was great to spend time with family and friends. One thing we heard over and over again was the lack of people to run restaurants, tours, etc. Yosemite is still operating at a reduced capacity. As life resumes, not only is there a widespread shortage of materials and ingredients, but there is also a shortage of talent!
One Tip to Implement This Week:
If there is ONE thing in common among all clients, it is the desire for talent. Whether they cannot find people for production or supply chain management or they are having trouble finding IT or ERP partners that can dedicate enough resources to support ERP upgrades, there is a common theme of the lack of talent. There will be more companies and people leaping forward during this post-pandemic timeframe than any time since the Great Depression. Will you be limited by talent?
Start by appreciating your stars: If you don't appreciate them, your competition will. It is as simple as that.
Develop & mentor your people: It is clear that the most successful clients put a clear emphasis on developing and mentoring talent. As more and more baby boomers retire and others change careers as they rethought life during the pandemic, we must build talent.
Are you attractive to talent? Will people want to work at your company? Remember, employees don't leave companies; they leave people. What are you doing to develop your leaders?
Bring in supplemental talent: Have you thought about bringing in temporary talent to make progress during these times of critical shortages?
Please keep us in the loop of your situation and how we can help your organization's scale with to emerge above and beyond. Several of these types of topics are included in our new eBook Emerging Above and Beyond: 21 Insights for 2021 from Manufacturing, Supply Chain & Technology Executives. Download your complimentary copy.