December 7, 2017
REQUEST:
I'm honored that our blog has made the ERP Writers shortlist for Best Independent Blog from ERP Focus. If you enjoy our blog posts, please vote for us. Voting ends on Dec 10th. I would definitely appreciate it!
What Should Manufacturers Be Thinking with Potential Tax Changes?
There has certainly been a lot of conversation about the potential tax law changes! Michael Kouyoumdjian, managing shareholder of RP&B CPAs did a great job of going through the potential changes and impacts in a discussion with trusted advisers to manufacturers and distributors. Of course the issue is that there is no way to know what will happen but if we look at what is most likely to occur that is part of the House and Senate bills, we can start thinking about down-the-line impacts.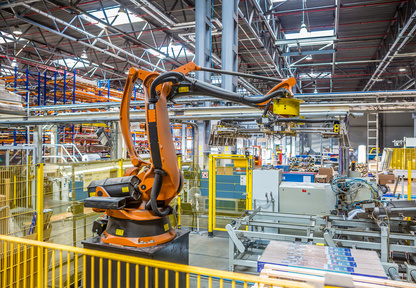 The bottom line is that the tax rates for manufacturers and distributors will go down overall. It has passed as a flat tax of 20% thus far; however, it certainly has the potential to creep up. It also appears that there will be an increase in the ability to expense asset purchases. Of course, as one would expect, there are exceptions and offsets that will change this simplistic picture but these trends appear likely. Are you thinking about what impacts these likely changes will have on your business?
What Should We Consider and/or What Impacts Could Arise?
As Michael said (and I completely concur), we should never run our businesses based on tax consequences; instead, we should make good business decisions. However, that doesn't mean we shouldn't be thinking about likely impacts so that we are ready to take advantage of opportunities and redeploy resources as makes sense to maximize growth and profitability. As a general rule, it is likely businesses will increase their investments, so let's start there.
Since there is also a BIG push on automation and robotics to maximize performance to increase profitability and locate manufacturing closer to the customer, it seems likely that one of the areas of investment will be in automation equipment. Additionally, in order to maximize performance, we are seeing additional investment in systems and technologies to increase efficiencies, automate processes and collaborate with supply chain partners. Thus, ERP, CRM, MRP, barcoding, artificial intelligence, IoT, and data analytics are likely to continue to surge in terms of interest and investment. Also, if businesses can minimize the labor component and locate manufacturing closer to the customer, it wouldn't be surprising if we saw an increase in re-shoring and U.S. manufacturing. What will that do to your supply base, workforce etc.?